Since I have a retail outlet with my family, people who are about to start their own store have asked me: 'Which POS system are you using?'
I understand where they are coming from.
Buying a POS system for your store can be one of the biggest financial decisions when you are just starting out.
The last thing you want to do is spend a lot of money and end up with a POS system that does not have all the functionalities you need.
But with so many options to choose from, which one should you go for?
Especially when your capital is limited, you won't be able to afford to choose the wrong one.
So in this post, I will show you how to decide between the POS systems. We will look at the types of POS systems available and their functionalities.
At the end of the pos, I will show you the POS system I am using for my store now and walk you through how I decided on it.
Whether you are looking for a POS system for your retail, F&B or any other business, this post will help you make a decision.
Let's dig in.
Quick Navigation
The Biggest Mistake in Choosing a POS System
The biggest mistake people make when shopping for a POS system is that they think that the brand of the POS system is what matters most.
They ask, 'Which brand should I go for?' when in reality, the first question they should be asking is, 'What type of POS system am I looking for?'
Think about it. When you are out looking for a new computer, there is always one question you need to ask before you even compare brands.
Do I want a desktop or laptop?
Since computers have been around for awhile, you may not even be consciously aware of this decision.
But it is an important question nonetheless because companies that make good laptops do not necessarily make good desktops and vice versa.
Only when you have decided on the type of computer you are looking for then would comparing brands matter.
Similarly, only when you have decided on the type of POS system you want then would comparing between brands available matter.
'Types of POS system?' you may say, 'I didn't even know there was a difference!'
Don't worry, most people don't. But by the end of this post, you will know a lot more about POS systems than most of your friends and even business owners out there.
So let's get started.
Types of POS Systems: Cloud-Based vs Standalone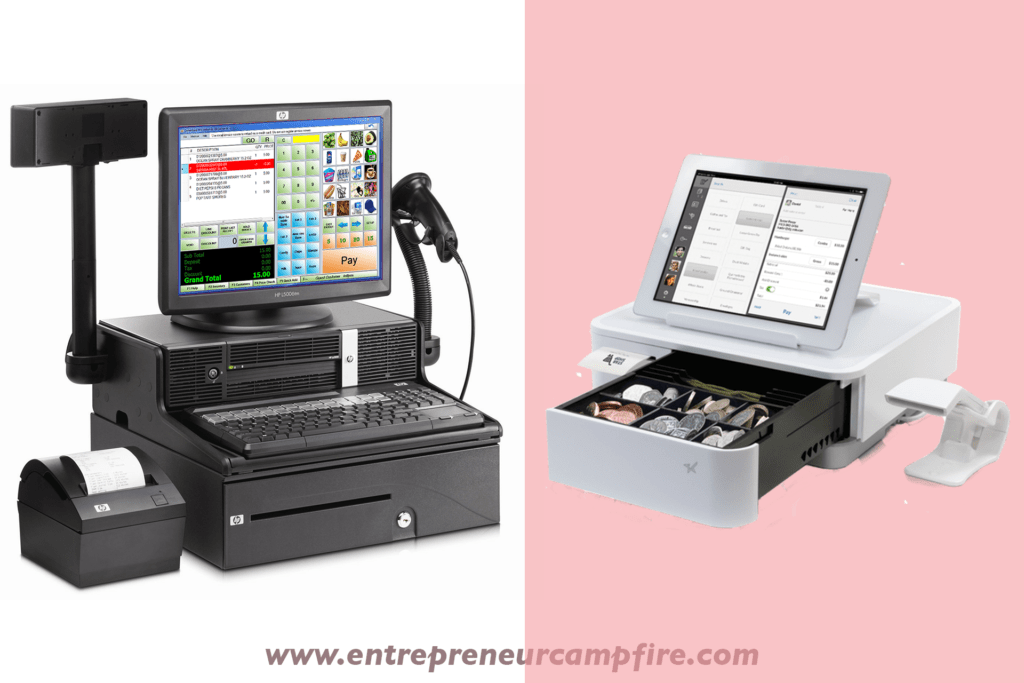 The two main types of POS Systems are cloud-based systems and standalone systems.
Although these terms may appear technical, I promise you they are not.
Just imagine this:
Cloud-based systems are like the Facebook app on your phone. As long you are connected to the internet, you can check your Facebook account on your phone or computer.
If you notice, Facebook updates your app quite frequently so you get new features every few days or weeks.
Cloud-based POS systems are exactly like that – they have an app and you can access it anywhere you have an internet connection.
Standalone systems, on the other hand, are like the desktops with no internet connection. To update the software, you will need to use a CD or plug a pen drive in.
Standalone systems are also not designed to be accessible everywhere. So you need to go to the computer to get the information on it.
Even though there are important differences between cloud-based and standalone systems, both have basic functions a store needs such as receipts and sales tracking.
At this point, you may ask me, 'So which one is better?'
Before you can decide which is better, you must first understand how the features of each type apply to your business.
To help you with that, let's have a closer look at each type of POS system:

Cloud-based POS system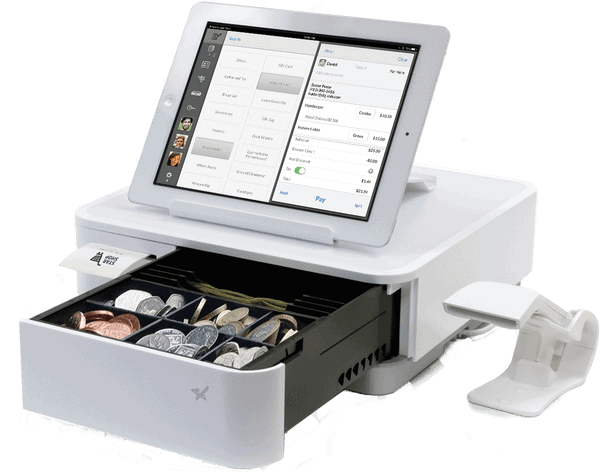 Pros of using Cloud-Based POS system
The biggest advantage that cloud-based POS systems have over standalone systems is that the software on cloud-based systems is up-to-date whereas software on standalone systems is frequently outdated.
Take a look at the interfaces of your favorite department store. Does it look like it belongs to the 90s?
If yes, they are most likely using standalone systems.
The second biggest advantage of cloud-based POS systems is that you can access you store information from anywhere you have an internet connection
So let's say you are traveling and you want to get an update on all the transactions made, you can do so by logging into your POS system and checking.
As long as your in-store POS system is connected to the internet, you will be able to see every transaction that has happened up to the minute you check.
This way, you don't need to bother your staff to generate a sales report for you. You can do it yourself, at your own convenience.
The third advantage of cloud-based POS systems is that they are easy to set up
For the software, all you need to do is download the app and log in. Other than that, the hardware is not difficult to set up either. All you need is some basic technical know-how and you can get everything done within an hour.
The last advantage of cloud-based POS systems is that they are cheaper to set up
For cloud-based POS systems, you only need to pay for hardware upfront. The cost for software is paid monthly. This makes cloud-based POS systems cheaper to set up than standalone systems.
Cons of using cloud-based POS System
The biggest disadvantage of using cloud-based POS systems is that they can get expensive.
For cloud-based POS systems, your store data is stored on your POS system provider's computers. Because of that, you will need to pay a monthly fee to use the POS system.
When you have a small store of a few hundred items or less, the price may still be quite affordable.
But if your inventory goes upwards of 2,000, cloud-based systems can be expensive to maintain.
This means that although they can be cheaper to set up, one year of fees for cloud-based POS system software may end up being more than the upfront fee paid for the standalone software.
For example:

Cloud-based POS @ RM499/month (RM4990/year)

Standalone Software @ RM3,500
The other disadvantage of using cloud-based POS systems is that you become dependent on it.
Since you need to pay a monthly fee to use the software as well as maintain your data on their servers, you become at risk of losing everything if you stop using the software.
If you stop using the software, you need to go through a long process of exporting all your data out. There is also a time limit for you to get everything out before you lose access to your data your provider's cloud.
Lastly, you need an internet connection for the cloud-based POS system
If you already have an internet connection in your store, this will not affect your costs. But if you do not, you will need to get one set up just for this POS system to work.

Standalone POS systems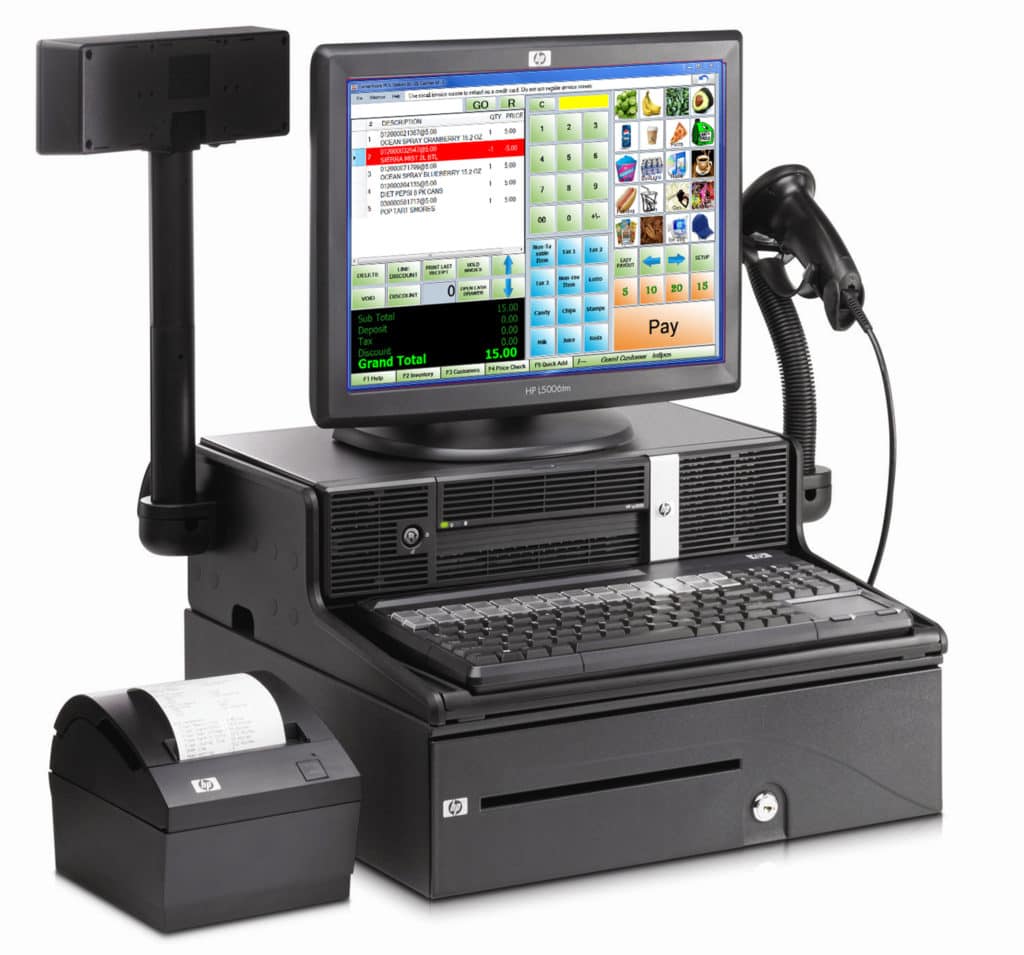 Now let's look at the pros and cons of using standalone POS systems:
Pros of using Standalone POS System
The biggest advantage of standalone POS systems is that they are cheap to maintain in the long term
Although the upfront cost of setting up for standalone POS systems may be quite high compared to cloud-based POS systems, you do not have to pay a monthly fee.
This makes standalone systems cheaper in the long run compared to cloud-based POS systems.
Since your data will be on your own computers, you won't lose everything when you stop using it
Even if you stop using the software, you won't lose your store data as your information is stored on your own computer. Since it is your own computer, you do not need to rush to get everything out even if you have stopped using the POS system.
Cons of Standalone POS System
The biggest disadvantage of standalone POS systems is that software stays outdated because you can't update it.
If you are like me, you remember a time before cloud was that developed and you needed to use a CD to update the software.
Standalone POS systems are also not as easy to set up compared to cloud-based POS systems. Often, technician specialized in the specific POS system will need to come to your store to set up everything for you.
When it comes time for maintenance or if you encounter any bugs in your software, you will need to call the technician to come in and fix it for you.
This can incur a down time in your store since you won't be able to fully operate if your POS system is down.
The biggest benefit of standalone systems is that they are often much cheaper as you only pay a one off fee.
Of course, from time to time, there may be fees for maintenance, upgrades, troubleshooting, and problem-solving.
The Big Question: Cloud-based or Standalone?
After having a closer look at the pros and cons of each type of POS system, now we are back to the question of:
What is the best POS system for me?
Like any other thing you buy, the best POS system for you depends on your specific situation, needs, and capital.
Let's look at the systems side by side and compare. After this comparison, I will make a suggestion based on my own experience on the best type of POS system for your business.
| | | |
| --- | --- | --- |
| | Cloud-based | Standalone |
| Upfront Costs | Low upfront cost. Mostly purchasing of hardware. RM2,000 – 5,000 | High upfront cost. Hardware and software need to be purchased. RM6,000 – 10,000 |
| Ease of Setup | Easy – people with some technical skills can set up. | Can be challenging for people who do not have the intermediate technical know-how. Require a technician to set up |
| Ongoing Costs | Recurring monthly fee (RM100 – RM500 a month) | Usually no monthly fee, though a budget for maintenance from time to time is expected |
| Maintenance and support | May be able to solve problems through online assistance | Will need to ask a technician to come in to help troubleshoot problems |
| Upgrades | Updates frequently, weekly or montly | Infrequent updates – require direct access to computer to perform upgrades |
| Remote store monitoring | Access your store POS system from anywhere with an internet connection and get live information | Unable to access store information using the internet unless done manually |
| Internet required | Yes | No |
| Ease of Use | Easy to use. Little training required | Depending on the software, can be complex to use for specific tasks |
Cloud-based POS Systems: Gen Y or Gen Z Owners with a Small Store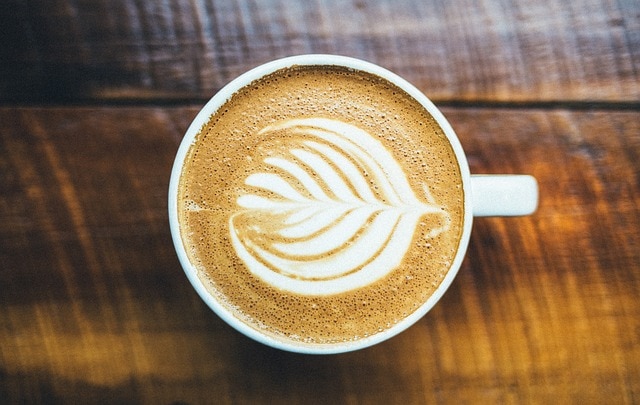 Look, I am not biased here – anyone who wants to use cloud-based systems can do so. BUT – I notice that people before the Gen Y or Gen Z generation tend to not see the value of cloud-based systems.
So for them, cloud POS systems can appear too pricey with few benefits.
On the other hand, Gen Y and Gen Z owners tend to already be too used to having everything on the cloud. They would normally much prefer using another app like Facebook than having to use a standalone POS system that looks like it has not been updated for more than a decade.
Other than that, cloud POS systems are also cheaper to setup. This is an important thing to consider especially when you are bootstrapping your business.
So if you are a Gen Y or Gen Z, I would recommend that you put the cloud POS system as your first choice. You will find it easy to use and as intuitive as using any app on your mobile phone.
Since the cost of using cloud systems will be higher, I would recommend this only to people who have less than 2,000 items in their inventory.
Many new cafes, juice bars, restaurants, gyms, bakeries and small retails outlet would fit nicely into this criteria.
But of course, if you have money to spend, you can always stay with cloud systems for as long as you want.

Standalone Systems: For Those Who Hate Monthly Fees and Have a Lot of Money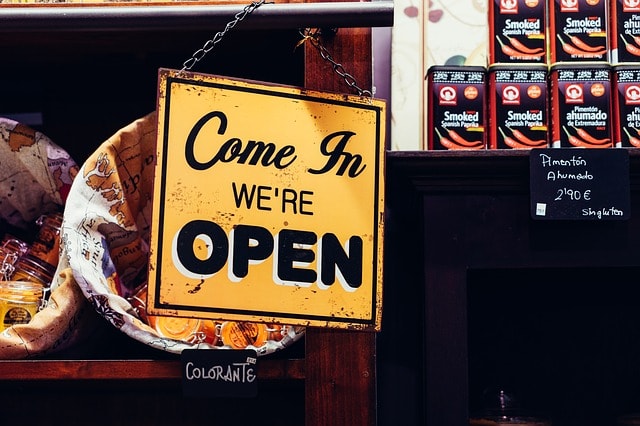 Standalone systems can work for any business if you don't mind the outdated software and not having remote access to your store information.
This setup is best for people who want to avoid having to pay monthly fees at all. Unlike cloud-based POS systems, you do not need to pay for software or the internet to keep your POS system going.
Standalone systems also work best for places where internet connection is not possible.
Large enterprises will also find it cheaper to use standalone POS systems compared to cloud-based systems. For large enterprises, it may even be more cost effective to build your own network of POS systems than relying on a third party for storage and maintenance.
Now we have looked at the types of POS Systems, I will now share with you a list of POS systems for you to your own research. Do note that you need to pay for all these POS systems. I do not have any free POS systems to recommend as I found them too clunky and buggy. But these won't be too difficult to find online if you are interested in them.

List of Cloud-based POS Systems in Malaysia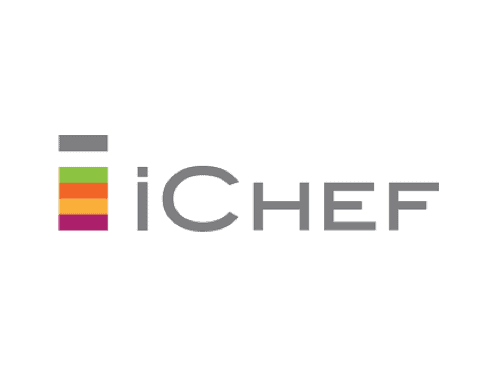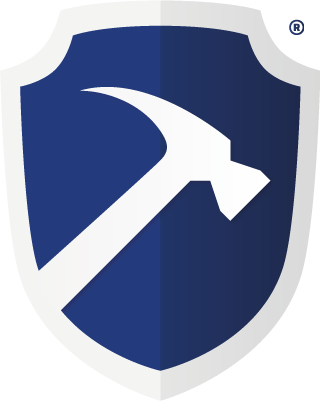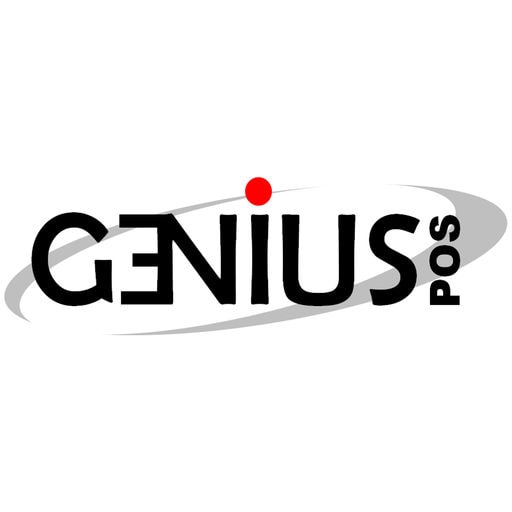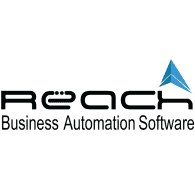 List of Standalone POS Systems in Malaysia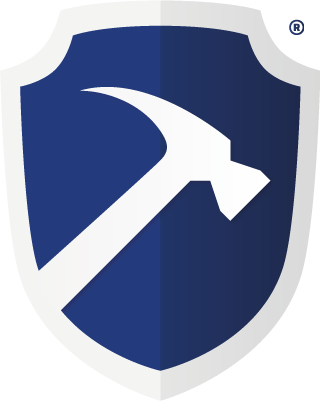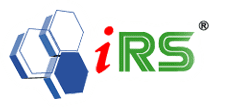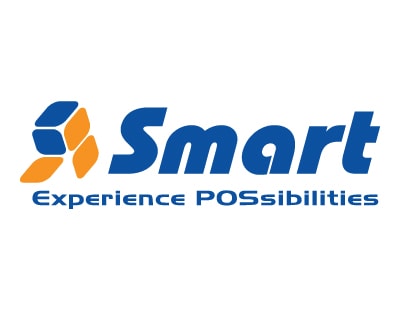 Tips for Picking the Right POS System
Now that you have all the information you need, it is time to pick the POS system for your business.
Picking a POS system can be a big financial decision, so you need to make this decision carefully. Here are my tips on how you can do so:
Step 1: Know Thyself
Ever heard this saying, 'You won't get what you want unless you know what you want?'
It's the same thing when it comes to choosing a POS system: the first step in choosing the right one for your business is not by asking, 'What do you offer?' but by looking at yourself and your business and asking:
What do I want?
How much budget can I realistically set aside to pay for the POS system?
What are the features I would like? (E.g. printing DO, PO)
Do I prefer a one-off payment for my POS system?
Some other things you may want to consider are:
Do you need your POS system to have an accounting module?
Do you need your POS system to be GST compliant?
Do you have more than one store? Do you need the inventory of all stores to be synced?
Do you want to accept credit and debit cards?
Do you need Customer Relationship Management (CRM) to be included?
Use a brainstorming session to think about all the ideal features you want in your POS system. Don't worry about not getting things right at this stage. This exercise is meant to give you a good idea of what you want before you proceed to look at what is available on the market right now.
Step 2: Narrow down based on features and budget
Once you have come up with your ideal features in step one, you need to do an extensive research on all the POS systems that fit your criteria in Malaysia and narrow them down to a few top choices.
I would place an emphasis on finding a POS system that fits within your budget because if you can't afford it, it does not matter if the POS system has all the features you need. You will need to make a compromise on the features to fit your budget.
For example, when I was looking for a POS system, my budget was an upfront cost of RM5,000. I would not look beyond this because I would not be able to afford them anyway.
By doing this, you will save yourself a lot of time.
At this stage, I would recommend shortlisting at most 3 – 4 POS systems. But I would choose at least 2 to compare.
Step 3: Ask for a demo
It is standard practice for most POS system sellers to give you a demo of their system to help you discover their features. Actually, most cloud-based POS systems offer trial periods for their software for up to 14 days.
The demo or trial period will give you a good idea of how it would feel to use the POS system on a day to day basis.
It is an opportunity for you to test run some of the activities you have in mind to see if the features match your expectations.
At this stage, you need to take a look at the list of features you have come up with in step one and ask yourself if the POS system is able to provide.
If the POS system provider does not proactively offer a demo, you will need to ask for one. Never buy a POS system without testing it first. Some features may look great on paper but only when you try them out yourself will you knew if they really work.

My Choice of POS System: StoreHub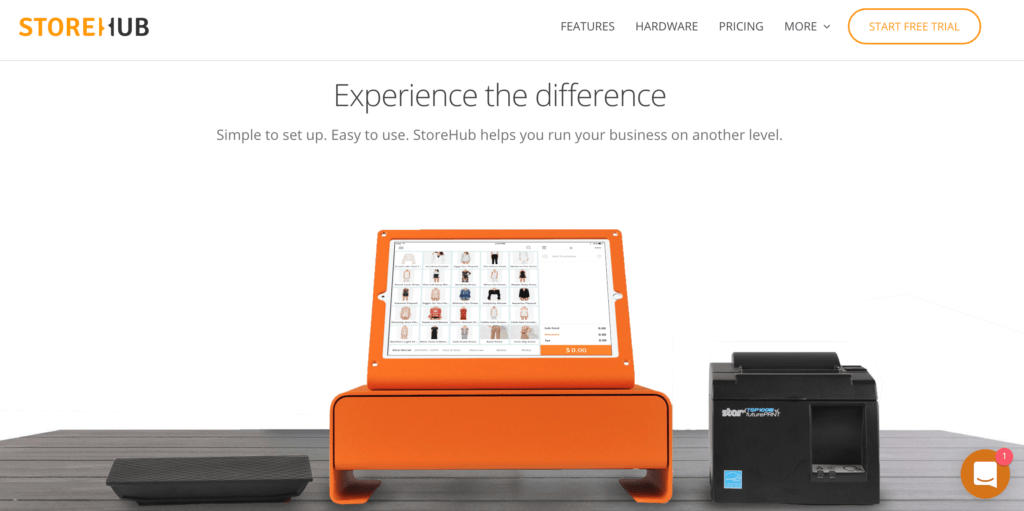 For my own business, I have been using StoreHub for a little more than 1 1/2 years.
StoreHub was my choice because of a few reasons:
I'm a millennial who likes beautiful interfaces
I can't stand looking at ugly interfaces that most POS systems have. In my opinion, StoreHub has the most beautiful interface for an iPad POS system in Malaysia.
I like being able to access my store information from anywhere
From time to time, I travel away from my store and Malaysia for business trips, so it is nice to be able to check the sales in my store from anywhere I want.
It helps me be on the pulse on how my store is doing even when I am not there.
It was cheaper to setup
If you have set up a retail store before, you will know that it doesn't come cheap. I wanted to keep my costs at the beginning as low as possible so it would be easier for me to break even faster.
Since I already have an iPad, I spent less than RM5,000 on all the hardware including a cash drawer, receipt printer, barcode scanner and barcode printer (actually this is a really good printer that prints labels as well as barcodes).
I have a small store
At any one time, I only need less than 2,000 items in my StoreHub inventory. So I pay RM249/month for the intermediate plan.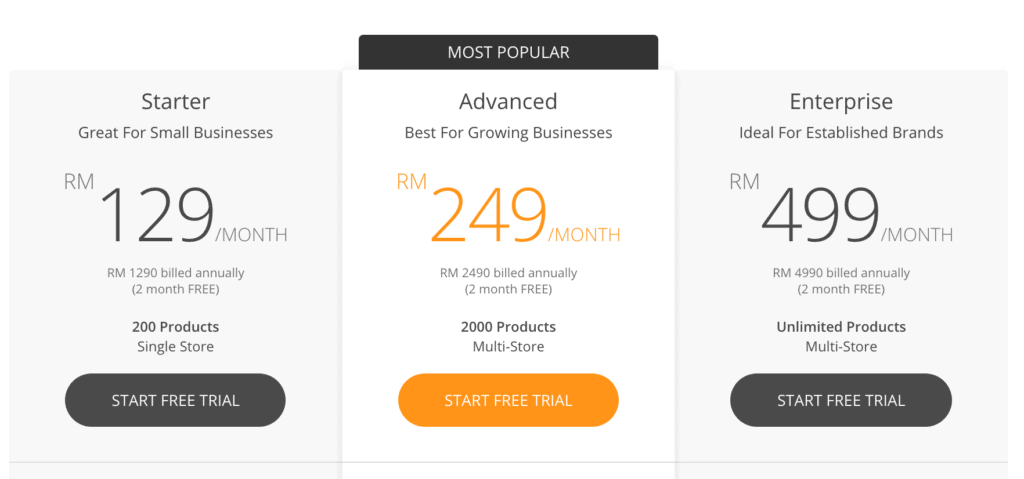 I already have internet setup in store for other uses so the internet is not a big additional expense.
It amuses my customers
I can't count the number of conversations I've had with my customers because of my iPad POS system.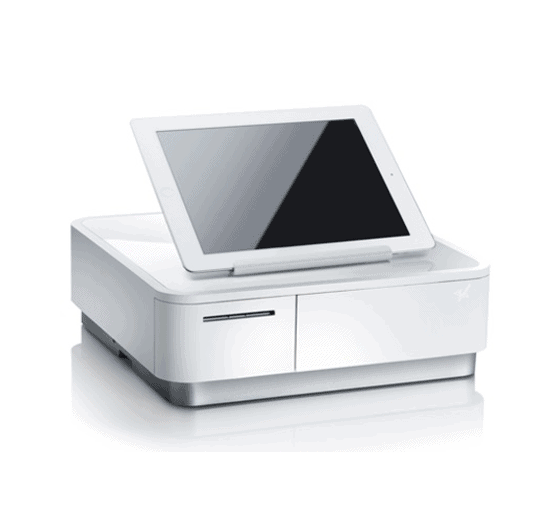 'So small also can work ah?' they would ask us.
'Yeah, it's something new and I like it too!' I would tell them.
So my POS system also acts as an icebreaker between me and my customers, which is always a nice thing to have.
Overall, I am quite satisfied with my experience with StoreHub so far. Though I won't say I will use StoreHub forever, for now it is my top choice.
Using my link, you will be able to get $100 off any StoreHub plan you go for:
Start Your 14-Day Free Trial Here
Conclusion
Picking the right POS system for your business begins with asking: Which type of POS system do I prefer?
Both the cloud-based and standalone POS systems have their pros and cons. To make your decision you need to consider your preferences as well as your business needs.
Since POS systems can be expensive, you need to run through the main features of each POS system before making a decision. Shortlist a few POS systems based first based on your own budget, and then the features they offer.
Once you have shortlisted them, test run each POS system by going through a demo or trial run of them.
Once you have gone through a few demos, you will know which POS system is best for your business.
What POS system are you using for your retail store? What do you like about it? Share them in the comments below.