Shopee has become one of the most popular mobile apps people buy and sell from. The best thing about selling on Shopee now is that unlike Lazada and 11Street, selling on Shopee is commission free!
Other than zero commissions, Shopee also provides free shipping for the first 5kg (West Malaysia) and 1kg (West Malaysia to East Malaysia).
If you've been thinking about selling on Shopee, let me guide you on how to get started.
Quick Navigation
How to Start Selling on Shopee Malaysia
Alternative: Register on Your Desktop
The Big Question: Will Your Products Sell on Shopee
Summary
Review of: Shopee.com.my / Use: Sell products in online marketplace on mobile
The Good
The Bad

 Easy to upload products for sale using mobile phone
No commissions
Free shipping
Chat feature lets you talk to your potential buyers without having to use your own private phone number
Sync Instagram photos to Shopee

High competition
Takes effort to gain customer trust as Shopee does not weed out the bad sellers for customers
Summary: Shopee is a peer-to-peer online marketplace that allows you to easily upload your products using your mobile phone to sell.
I put this review together to explain the pros and cons of selling on Shopee as well as how you can start selling on the platform right away. Enjoy!
Download Shopee App and Start Selling!
(It's Free!)
Who Can Sell on Shopee?
Since Shopee is a peer-to-peer platform, anyone can sell on Shopee. There are very little restrictions.
Let's now look at the pros of using Shopee to sell online.
Pros
No fees (for now)
As of now, Shopee does not take any commissions for sales made on the platform:

Although this may change in the future, for now this is a huge advantage for sellers. Lazada and 11Street take upwards of 6% for sales made on the platform.



Free shipping (for now)
For some sellers, Shopee is also footing the bill for shipping when a customer buys products worth more than RM25 from them. Customers are able to enjoy the benefit of free shipping for one check out a day.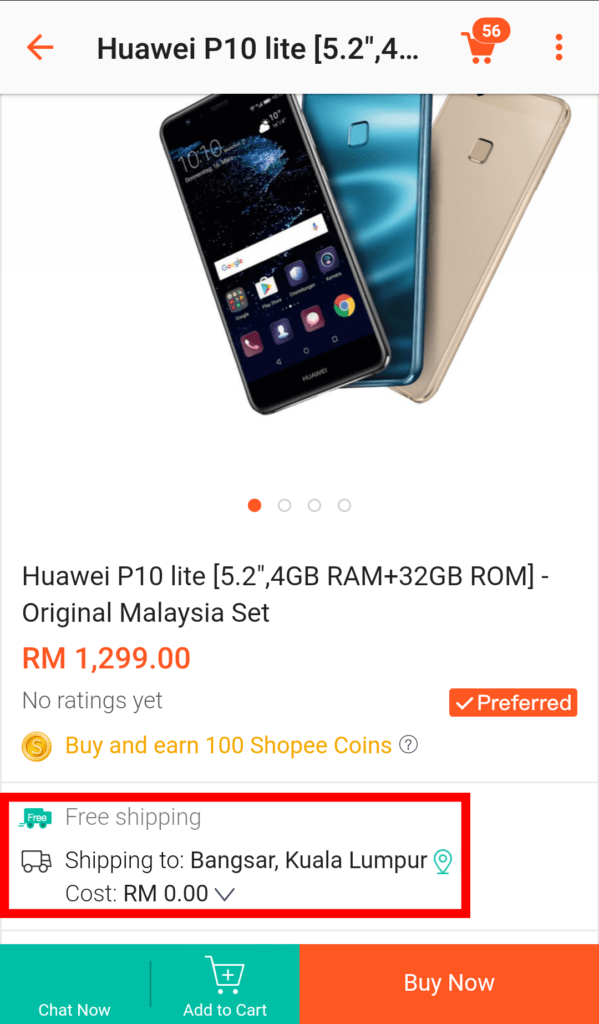 Again, this offer on free shipping may not last forever, but for now it is an advantage for sellers as it makes your products appear cheaper to your customers.
Easy to upload and sell on mobile
As I mentioned earlier, compared to Lazada and 11Street, it is easy to upload products for sale on Shopee. You only need to follow three steps:
Step 1: Open the Shopee app and select the 'Sell from Camera' option after clicking on the '+' button on the main screen: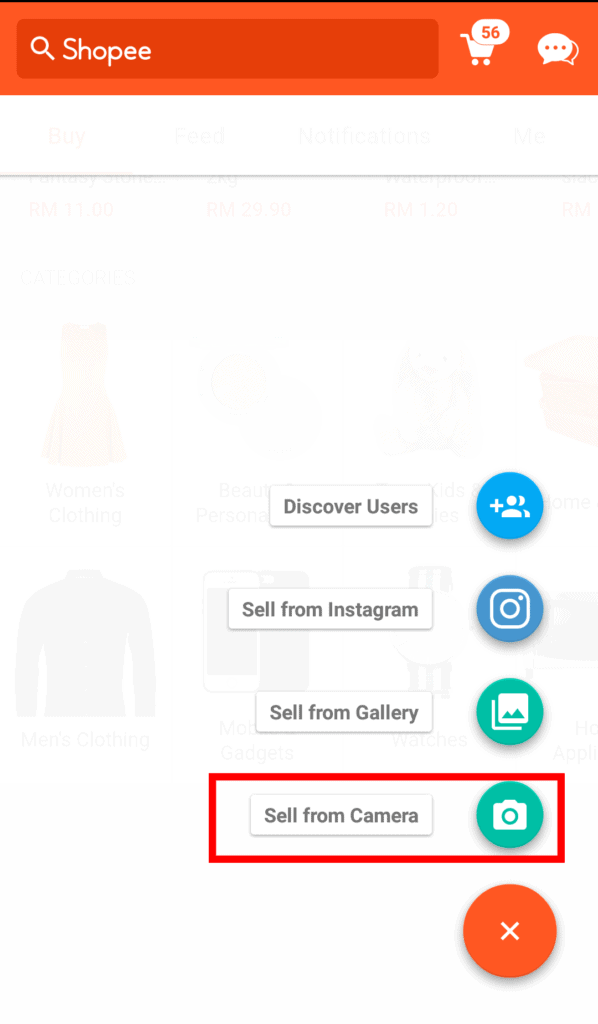 Step 2: Take a picture of the product you want to sell using the in-app camera. Once you have taken a picture, you can even use filters to beautify your product photo if you wish: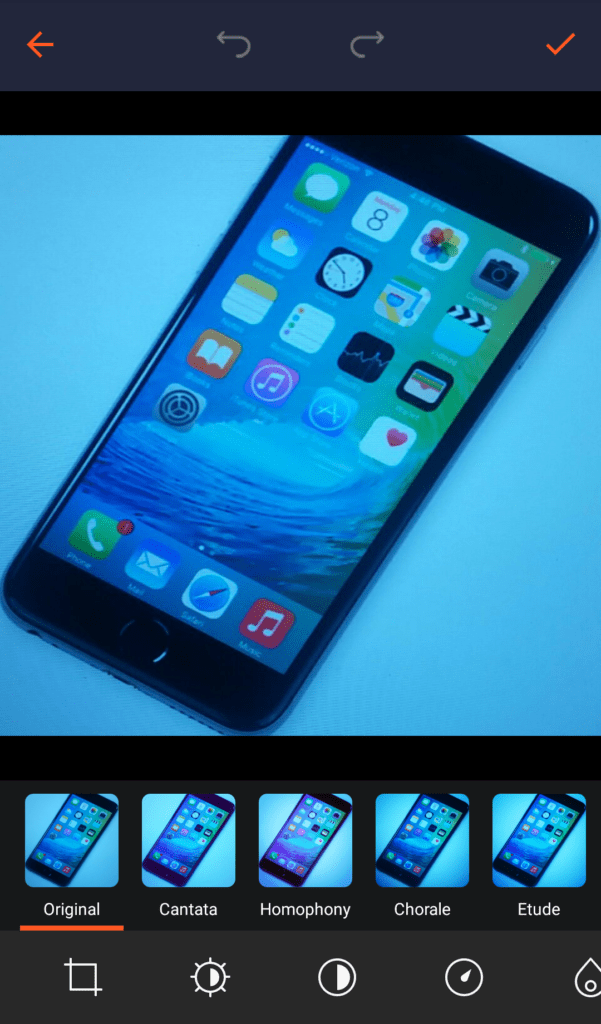 Step 3: Describe the product and add details such as price, weight, color and shipping information: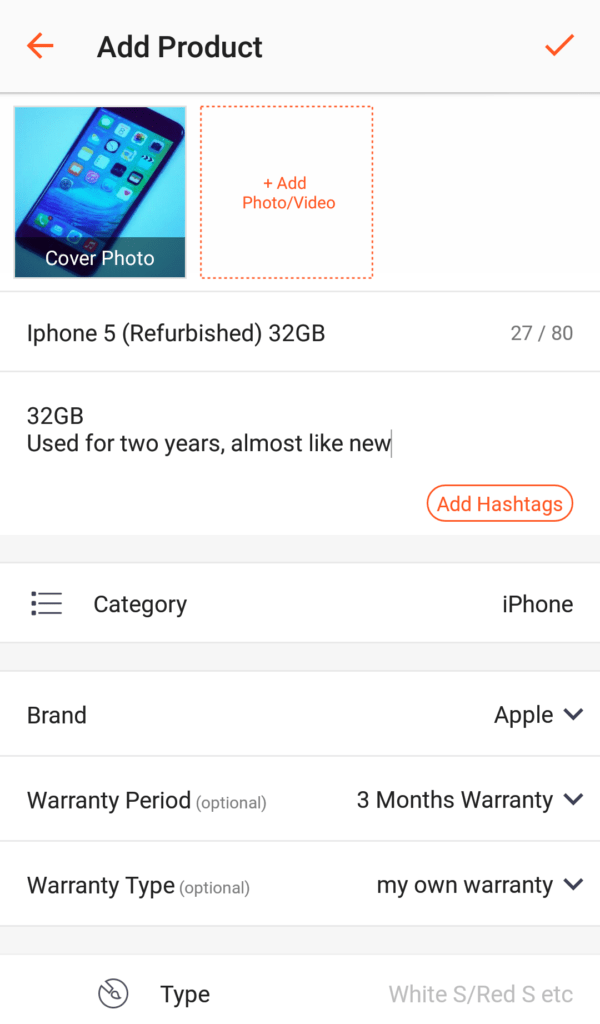 Step 4: Upload the product and your product will be live on Shopee: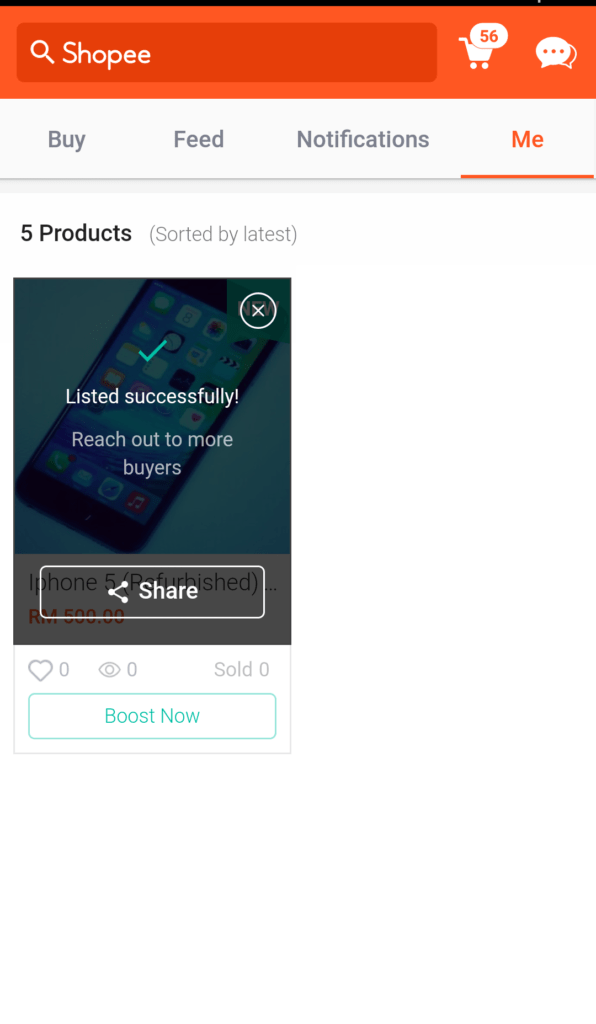 Pretty simple right?
Most people will have no problem understanding how to get started on Shopee. This may be the reason Shopee was able to get so many sellers in such a short period of time [source].
Chat function allows you to talk to potential buyers
There is an in-app chat feature that lets potential customers ask you questions directly about the product you are selling.
The good thing about this feature is that while it mimics the chat function of messenger apps like Whatsapp, you do not have to give away your private phone number if you do not want to.
The chat feature is easily accessible on each product page:
Easily link your Instagram photos to Shopee
It is easy to link the photos you have on Instagram to Shopee. This is especially useful for people who are already active sellers on Instagram.
You can upload your Instagram photos by selecting the 'Sell from Instagram' option when you click on the '+' on the main page.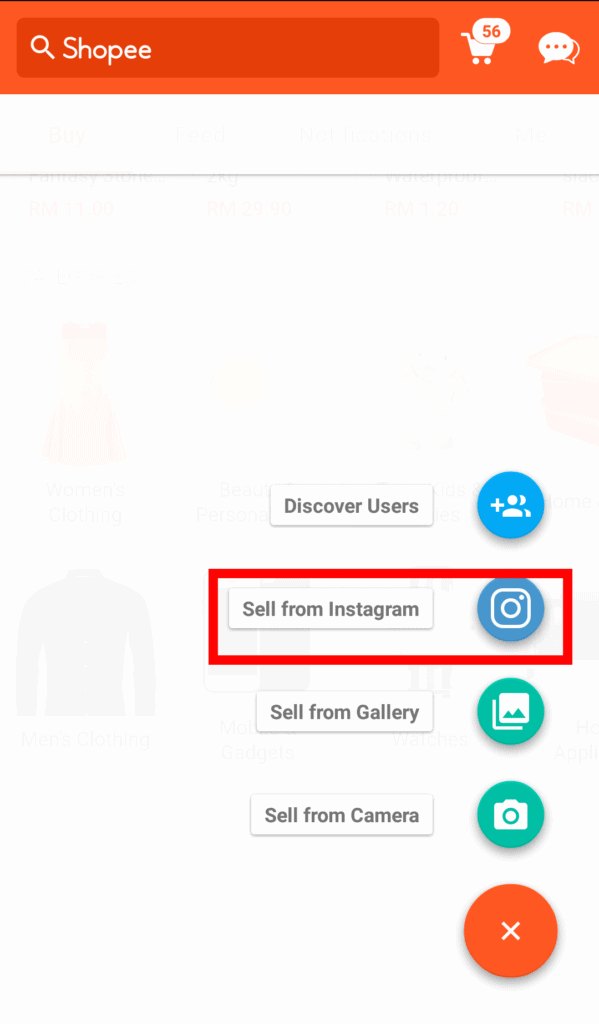 By doing this, you will be able to save a lot of time by syncing your Instagram photos to Shopee.
Sufficient Help Section for Sellers
Although the help section of Shopee app is not as comprehensive as Lazada's, it sufficiently provides simple guides on common seller questions.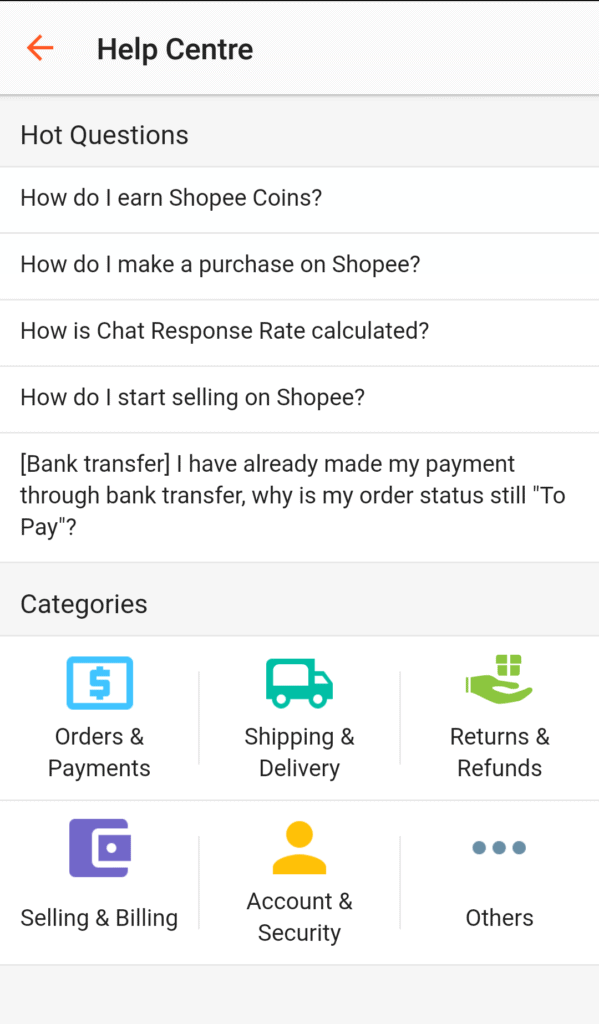 For most sellers, this is enough to help them with a lot of their daily questions on the platform.
Cons
No quality check on sellers on the platform
Shopee is a peer-to-peer selling platform which does not check and approve their sellers. This means that anyone can start selling on Shopee, even scammers.
It is possible that a potential customer of yours has been scammed before on Shopee and does not want to repeat the same mistake. They may become more wary than before, checking ratings and reviews as well as other factors before making a purchase.
This means if you are new, you may need to spend a lot of effort on making your offer attractive compared to other sellers on the platform.
This may mean spending some money on taking good photos and hiring a designer to make a professional logo for you.
High competition
Since almost anyone can start selling on Shopee, you are bound to face a high number of competitors who may be selling the same product as you.
This means that to compete with the other sellers on the platform you will need to work harder to make your offer more attractive compared to your competitors.



How to Start Selling on Shopee Malaysia
Keen to start selling on Shopee?
You can do it right now on your phone.
Step 1: Download the app
Download the app from your App or Play store:
Step 2: Register
Once you have downloaded the app, register an account on the Shopee app.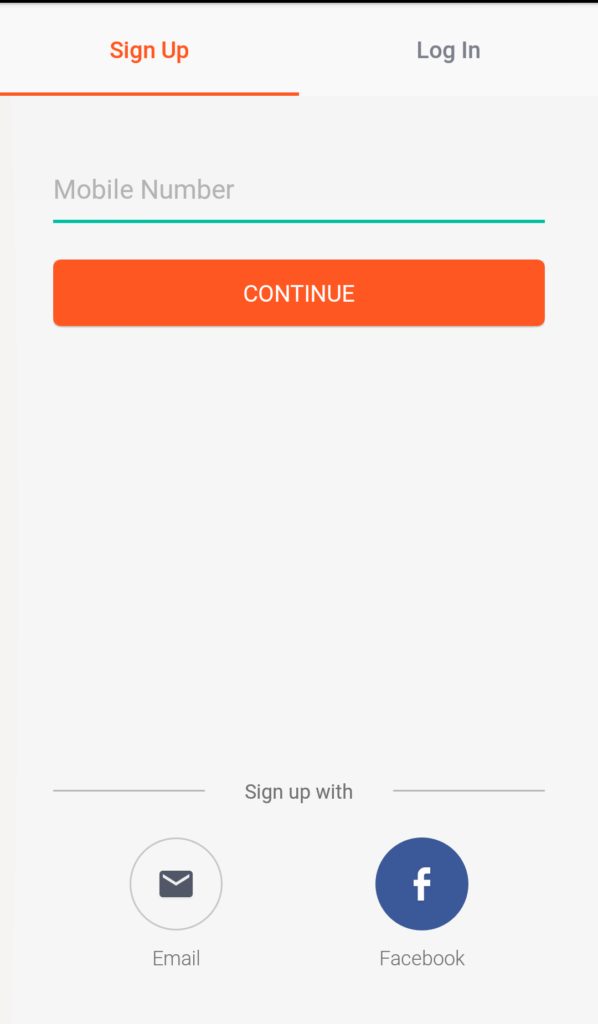 Step 3: Set up your seller account
Once you have registered an account on Shopee, you now have to register as a seller.
You can either use your own name or choose a brand name to sell.
Do note that even if you change your name to a brand name, if you have used Facebook to sign up, your Shopee URL will still be showing your personal name.
If you want to hide your personal name, I suggest that you not sign up on Shopee using your Facebook account. Use e-mail instead so you can customise the URL later.
Step 4: Upload products and start selling
If you already have photos of your products on your phone, simply select the products and complete the necessary description.
If you do not yet have the products, you can use Shopee's internal camera app to upload them directly. But do take note that even if you use your mobile phone, clear photos will make your products more attractive than blurry photos.
Alternative: Sign up on Desktop
This is a much less popular option but you can still do so.
Step 1: Register an account on Shopee.com.my
Log on to shopee.com.my and click on the sign up link to register.
Step 2: Configure your seller account
Once you have signed up, all you need to do is go to this page to set up your seller account. You can do so by clicking on the 'Sell' link on the top left corner of the page: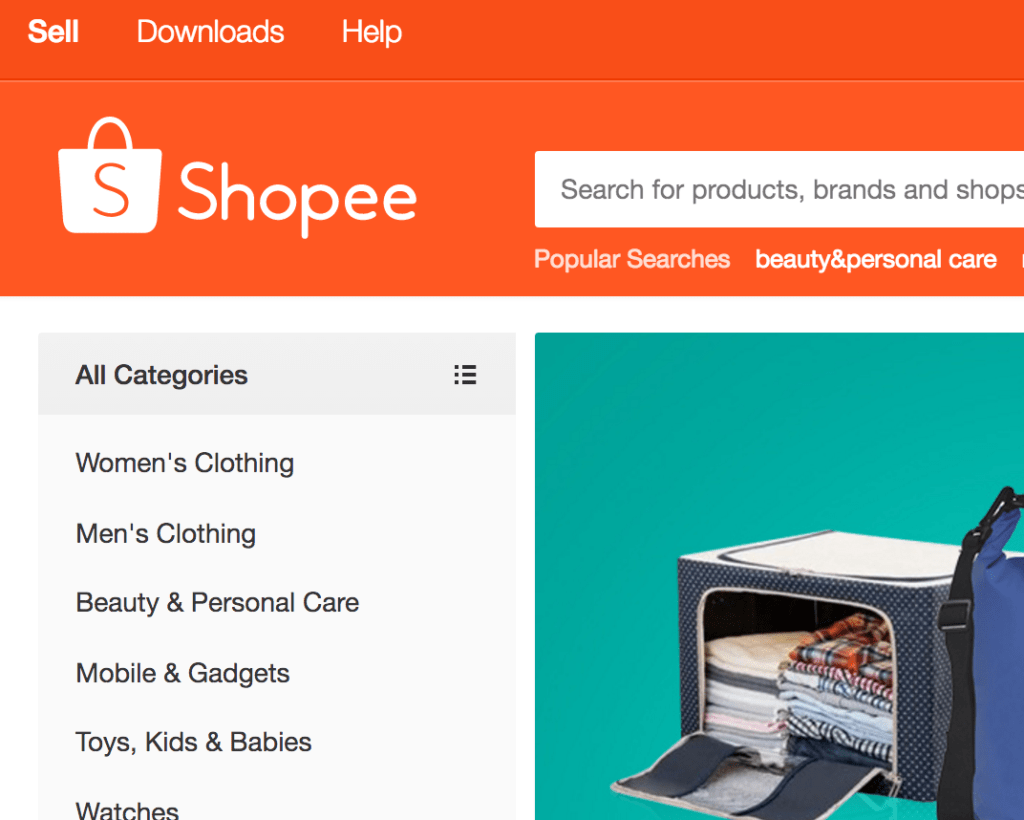 Step 3: Upload products and start selling
If you choose to upload products using your laptop or desktop, you will need to take photos and load them into your computer first.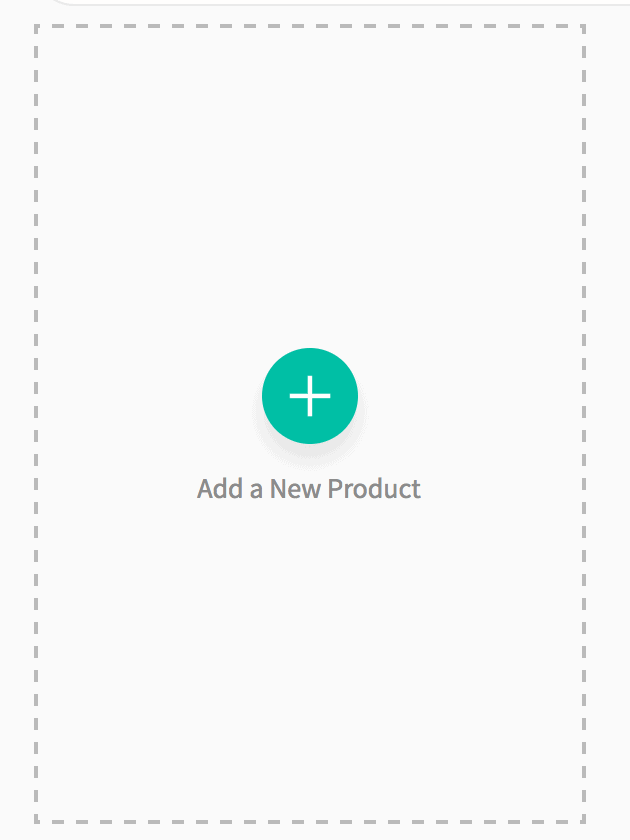 As you would have done in the app, add photos, description and other details to your product and you are ready to make it live on Shopee.



The Big Question: Will Your Products Sell on Shopee?
As I have mentioned in my previous articles [link], there are a few factors affecting whether your products will sell on any online marketplace.
Unlike 11Street, there are currently no ads that are available to be bought by sellers on the Shopee platform.
There are a few factors that can help you improve your sales, some of them are similar to what we have seen for the other two online marketplaces.
Keyword Results
As I have covered before, the simplest way to check if there is a demand for your product is to do a quick search on it. If you find that no one is selling your product yet, it may mean that there is little or no demand for your product.
But again, the keyword search is only meant as a guide. You can do further investigation to find out if there is demand for your product on Shopee.
Ratings and Reviews
Since Shopee does not check its sellers, customers are bound to be more careful about the sellers on Shopee.
Reviews are a way for buyer to know if a buyer is real and trustworthy. The more good reviews you have, the more trustworthy you appear.
For example, this pair of Elastic Waist Slacks has over 312 ratings with an average of 4.4/5 stars awarded.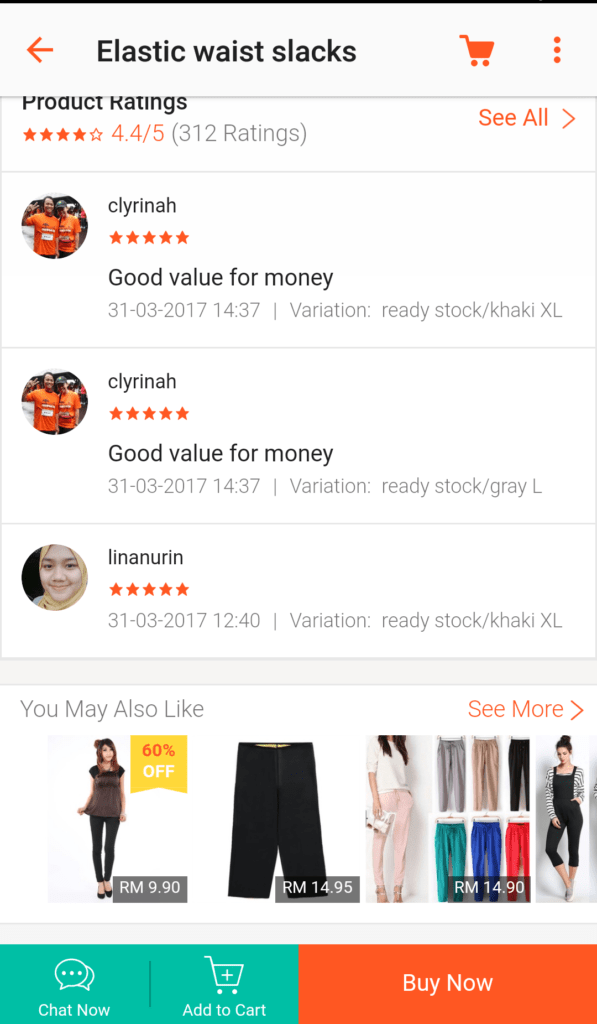 Pictures
Good quality photos showing everything that a customer may want to see will help increase your sales. For the Elastic Waist Slacks, the seller uploaded nine photos to help their customer make the buying decision (here are two of them as sample):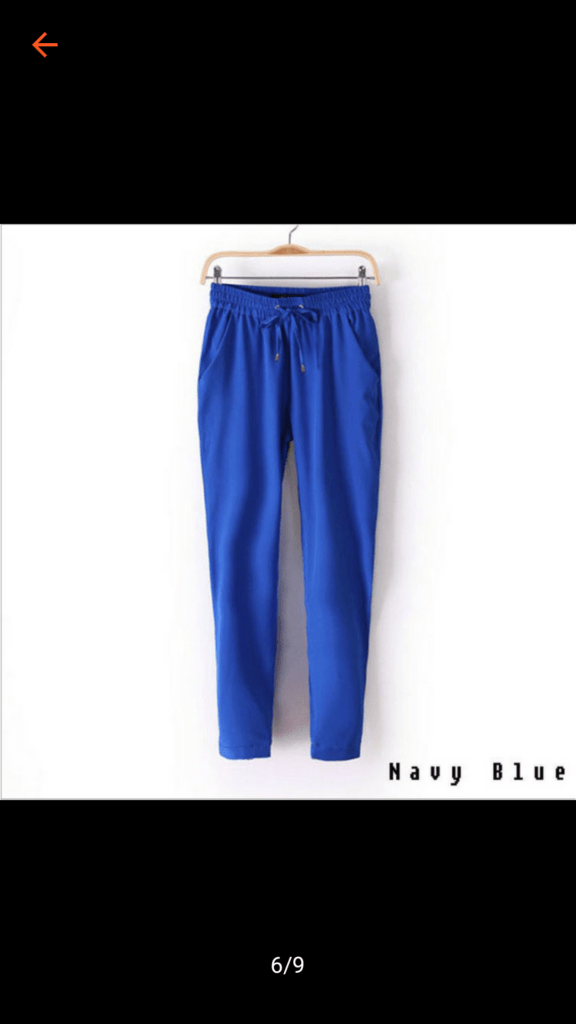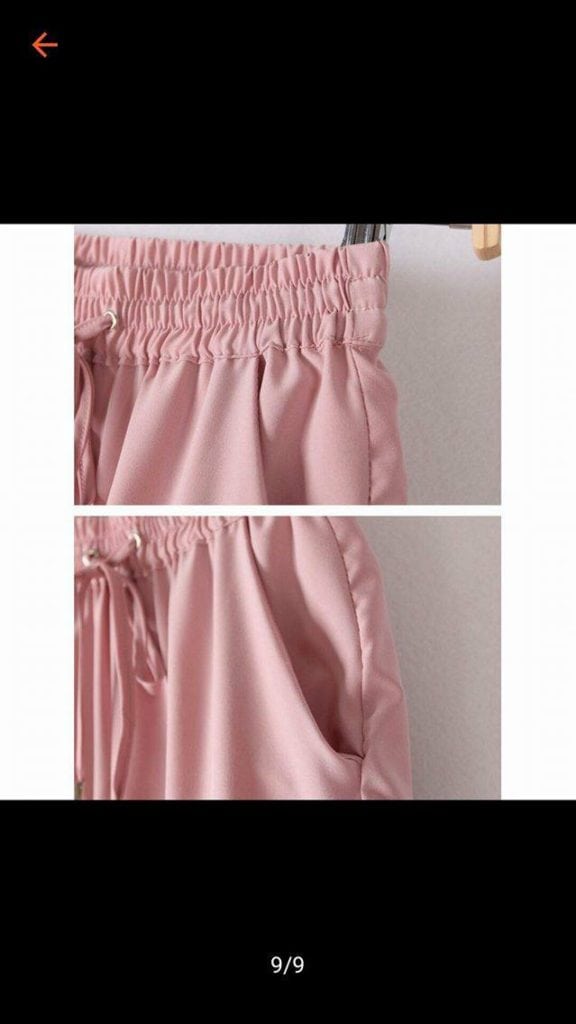 Pricing
As I have mentioned before, since just about anyone can sell on Shopee, this makes Shopee a highly price-competitive platform to sell on.
This means that if you are selling the same products as more than 100 other sellers on Shopee, you will need to bring your price down in order to attract buyers.
Of course, if doing this does not make sense to your business, you may be better off selling products that have less competition.
Conclusion: Shopee is great for mobile users
Shopee is a great online marketplace for people who are always on their mobile phones. You do not need to have to purposely go to your laptop or desktop to start selling. Instead, you can do so at the convenience of your mobile phone.
So if you are someone who spends most of your time on your mobile phone, start selling on Shopee and make some money online.
Download Shopee App and Start Selling!
Read more:
How can Shopee Malaysia Charge Zero Commissions and Free Shipping?
Why You Should Start Selling on Lazada and How to Get Started in 2017
Why You Should Start Selling on 11Street and How to Get Started in 2017