EasyStore isn't just a platform to host and build your online store, through it POS features, it's also one that can support your offline retail business.
If you sell online using EasyStore, but also have an offline retail business, or sell at the occasional pop-up or market, EasyStore's POS system can be helpful.
How does EasyStore's POS system work and what can and can you not do with it?
How Point-of-sales work in EasyStore
If you are on the eCommerce Plan, Point-of-sale is a sales channel. So as long as you are subscribed to one of the plans, you may choose to enable the POS sales channel.
You have 2 sales channel on the Lite plan, 5 on the Standard and 10 on Business. When you enable POS, you will use up one of these sales channels.
The other way to use the EasyStore POS system through their Retail Plans.
They're a lot pricier than the eCommerce Plans, but is more tailor suited for the merchant with a serious retail presence. Unlike the eCommerce Plans, the Point-of-sale app isn't counted toward the sales channel allocation under a Retail Plan.
Enabling the POS sales channel in EasyStore
Once you're on a plan, you can then enable the POS sales channel. Simply click on "Channels" and add Point of Sale.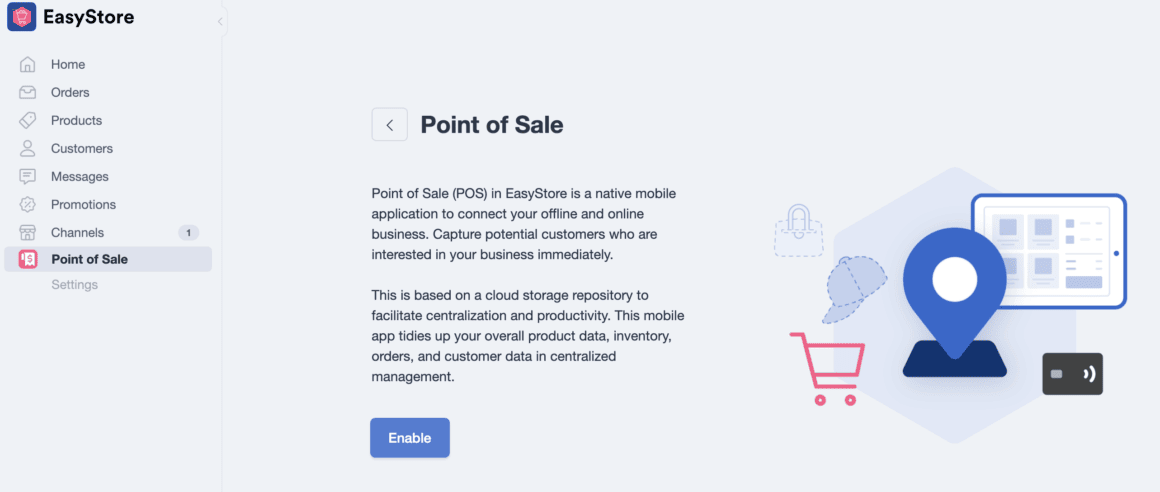 When POS is enabled, you can now access it using the web, or app using your mobile phone or tablet.
Best features of EasyStore POS system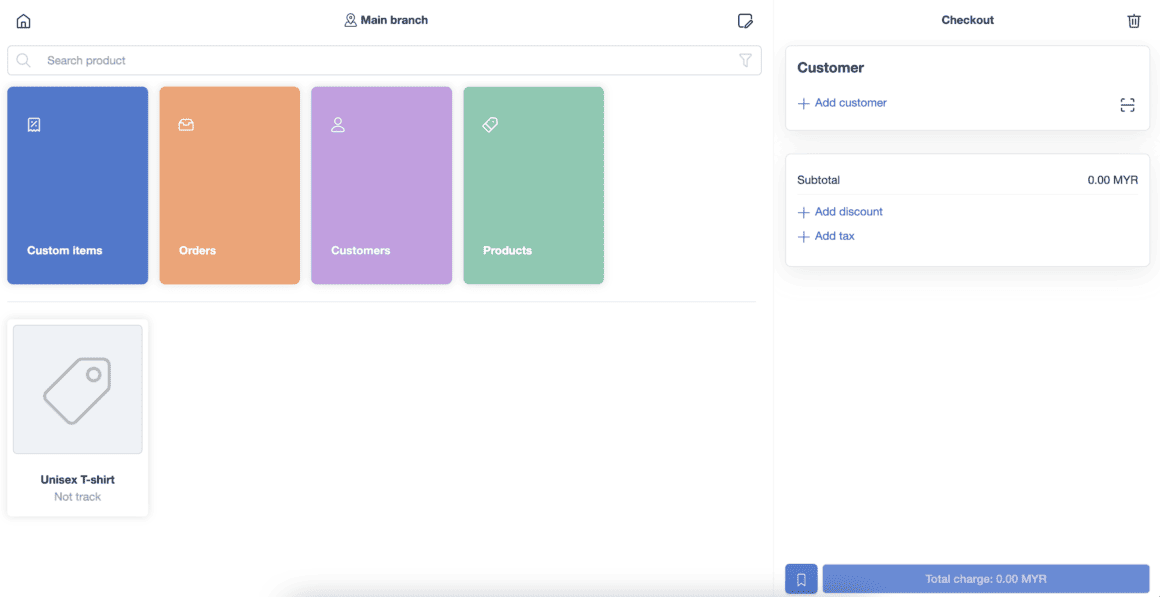 Add a POS channel at no additional cost, seamlessly
The biggest benefit of using EasyStore POS is that you don't need to pay for another POS system. You just have to enable the POS sales channel and you can start selling offline immediately.
And since EasyStore's POS is built for EasyStore, it will be technically compatible compared to using a third-party POS system.
Sync products, inventory, customers and orders between your online and offline store
When you sell products offline, stock levels in your online store will be updated. So you won't accidentally oversell a product that's already out of stock.
Other than that, all your customer and order details from your online store can be synced with your POS and vice versa.
Multiple outlets
If you run multiple outlets, you'll be happy to know that you can sync everything above to all your outlets.
Loyalty program
If you're on the Business Plan, you'll also have access to EasyStore's Loyalty program where customers can earn points with every purchase and redeem those points as discounts for a future purchase.
Customers who buy in-store can have their points synced with their online purchases.
Discount offers
You can also add discounts by percentage, or amount. For example, 10% off discount or RM10 discount.
Built-in barcode scanner
You can use the in-built camera on your device to scan the barcodes on products without needing an external one.
Who is EasyStore POS for and who is it not for?
It's perfect for the retail store owner who runs an online and one or multiple offline ones and would like to unify their inventory, customers, and orders.
However, I find the features not quite suitable for restaurants or cafes. It lacks the kitchen display and table setup that F&B store owners will find useful.
Are you a user of EasyStore POS? What do you like or dislike about it?