If you are selling physical products online, one of the most important decisions you can make is choosing the right courier service.
Your courier service company will provide the last touch between you and your customer. So no matter how well you have served your customer on your website, if your courier service does a bad job of completing the order, your customers may never return to buy from you again.
So the first thing you need to consider when you pick a courier service is: how reliable is it?
Will your customers get their products within the promised time frame?
If not, they may start to think of you as an unreliable seller and not buy from you again. Worse, they may even tell their friends not to buy from you too!


Though reliability is very important, another important thing you need to consider is cost. If your courier service company is highly reliable but expensive, you may not be able to make enough money from each sale to sustain your business.
So, even if you make your customers happy, you will have to shut your doors soon enough because you won't be able to sustain it.
The key here is to pick a courier company that is reliable and affordable. Of course, the most reliable companies won't be the most affordable and vice versa.
So as an online business owner, you will have to make your decision based on a compromise between cost and reliability.
But out of all the courier services available in Malaysia, which can offer you affordable shipping fees and reasonable reliability for delivery within Malaysia?
In this post, we will look at three of the biggest courier service companies in Malaysia – Poslaju, GDex and Skynet. We will compare them with one another to help you pick the best one for your business.
Let's begin.
First, why are international courier services not considered?
Before we dive in, I'd like to address why I have not covered international courier services in this post.
I am excluding non-local courier services in this comparison guide because most non-local courier services' rates for delivery are too expensive for small domestic deliveries within Malaysia.
Our goal here is to find the most reliable courier service at an affordable price. This is more practical for most online business owners.
Unless your products need special care and attention, most products can be delivered safely using local courier services.
With that out of the way, let's have a look at what Poslaju has to offer:
Poslaju

Price
For small shipments, Poslaju is the cheapest courier company in Malaysia. Unlike many other courier service companies, Poslaju uses flat rates when shipping between zones: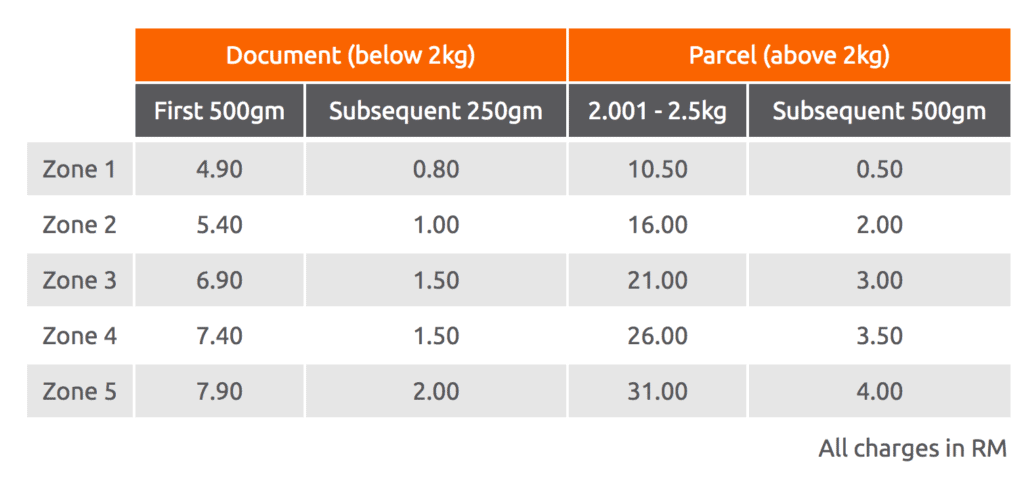 You can even opt for pre-paid shipping which can be both affordable and convenient.
The cost of Poslaju's shipping is affordable for most small businesses.
Reliability
Poslaju's reliability depends on where you ship. If you are shipping within Klang, you can even get same day delivery: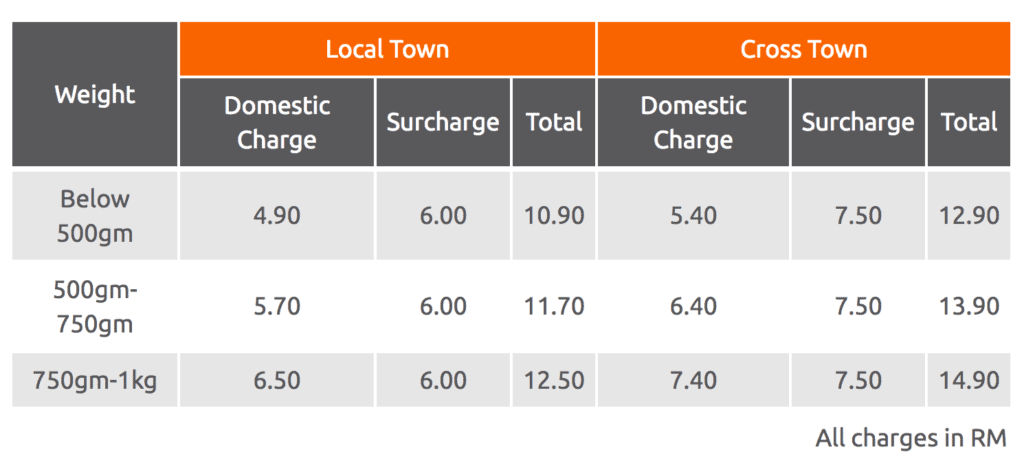 But when you go outside of Klang in Peninsular Malaysia, at best your option would be next day delivery.
However, if you are shipping from Peninsular Malaysia and Sabah/Sarawak and vice versa, you can't get same day or next day delivery. Although on the website it says 2-3 days delivery between Peninsular Malaysia and Sabah/Sarawak, from personal experience it normally takes 3-5 days.
While your customers in Peninsular Malaysia will be well served using Poslaju, your customers in Sabah/Sarawak will have to wait a little while longer.
The good thing is that with Poslaju, tracking is normally accurate and delays don't last more than a few days. Poslaju's delivery is generally reliable throughout Malaysia.
For the price you are paying though, this could be a reasonable compromise.
Coverage
With over 1,000 pick up and drop off points all over Malaysia, Poslaju has the widest coverage in Malaysia. This means that no matter where you send your parcel, there is a high chance that there is a Poslaju nearby to help you deliver your orders.



GDex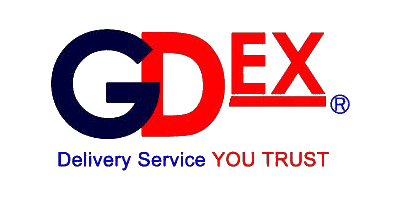 Price
Unlike Poslaju, GDex does not use a flat rate for shipments across Malaysia. In some cases, GDex's shipping fees can be more than two times of Poslaju's.
Reliability
Reliability with GDex depends on the location. In some cases, delivery is fast and on time, but in some other cases, delivery can be delayed for weeks.
So before selecting GDex as your courier service, you need to check if the service in that particular area is up to standards. If not, your customers can get angry with you.
Coverage
Compared to Poslaju, GDex's coverage is smaller.
SkyNet

Price
Like GDex, SkyNet also does not use a flat rate for shipments across Malaysia. In some cases, SkyNet's shipping fees can also be more than two times of Poslaju's.
Reliability
The biggest benefit of using SkyNet is that it offers the fastest delivery between Peninsular Malaysia and Sabah/Sarawak.
While it may take Poslaju 3-5 days to deliver a parcel from Peninsular Malaysia to Sabah/Sarawak, it takes Skynet only 1-2 days to get the job done.
If you are delivering between Peninsular and Sabah/Sarawak, SkyNet can help you get your products delivered faster.
The downside is that like GDex, SkyNet's reliability can also be location dependent.
The worst experience I had with SkyNet was when I delivered one parcel and SkyNet returned the shipment to me after saying they could not find my customer's address.
This caused my customer a lot of frustration. Needless to say, that customer won't be buying from me again 🙂
If the speed of delivery between Peninsular and Sabah/Sarawak is important to you, SkyNet can give you an advantage. But you would need to tolerate mishaps like the one I experienced above from time to time.
Coverage
SkyNet's coverage is also less compared to Poslaju.



Verdict: Which Should You Pick?
Picking a courier company for your online business is never easy.
In my opinion, you should not stick to just one courier service company. Here is what I do:
For shipping between Peninsular to Peninsular or Sabah/Sarawak to Sabah/Sarawak, I would choose Poslaju because it is cheaper and faster.
For shipping between Peninsular to Sabah/Sarawak, I would choose SkyNet for its speed.
Still Can't Decide? Consider Using EasyParcel to Compare
If you still can't decide on the courier service to use, you can consider using a consolidator website like EasyParcel to compare rates before shipping.
This way you will know exactly what you need to pay before you ship.
For example, if I wanted to ship a 0.5kg parcel from Selangor to Kuching, I would be able to check the rates across a few shipping companies: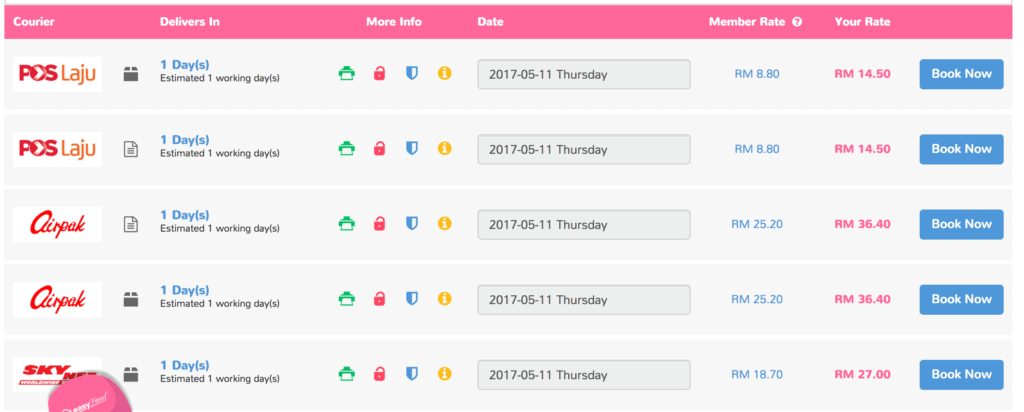 As you can see, the member rate shipping fee varies from RM8.80 using Poslaju to RM25.20 using Airpak.
Other than being able to compare shipping fees across a few courier service companies in Malaysia, here are the other benefits of using EasyParcel:
You can enjoy pick-up services without being tied down to one company
Having a pick-up service can add a lot of convenience to your business. You do not need to go out to the nearest drop off location to deliver your parcels.
Unfortunately, if you want to enjoy this service, you would need to sign up as a contract customer with the courier service company.
For Poslaju, this means you need to pay an upfront deposit of RM1,000. If you want to use more than one courier service company, you would need to invest more than this to enjoy their pick-up services.
With EasyParcel however, you get to enjoy pick-up service from all their partner courier service companies without having to become a contract customer for each of them.
Every time you send a parcel with EasyParcel, your parcel will be picked up from you.
You don't have to pay monthly fees
With EasyParcel, you do not need to maintain your account by paying on a monthly basis. All you have to do is buy credits and pay for your shipping from the credit.
EasyParcel offers many credit package options for you to choose from: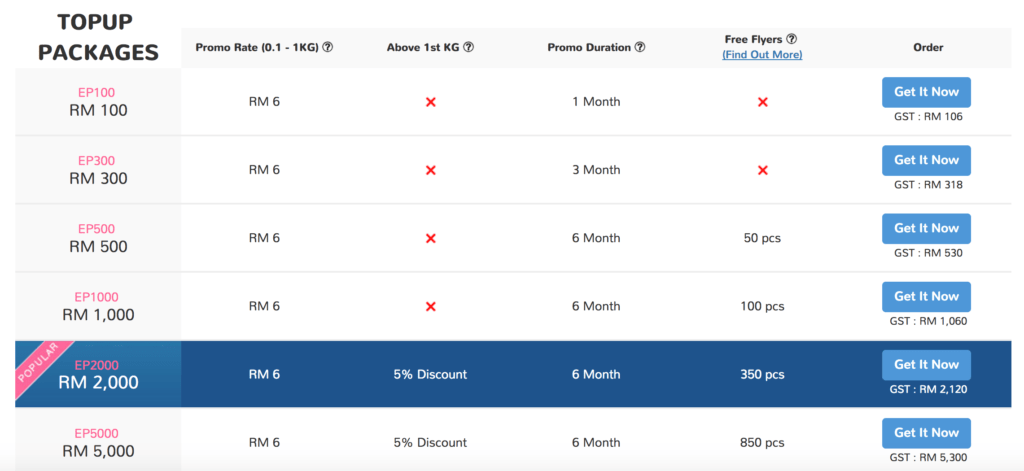 You can drop off at convenient Pgeon points
Pgeon points are appointed retail stores where you can drop off or pick up parcels. This can be something convenient if you or your customers are not located near a courier service pick-up or drop off office.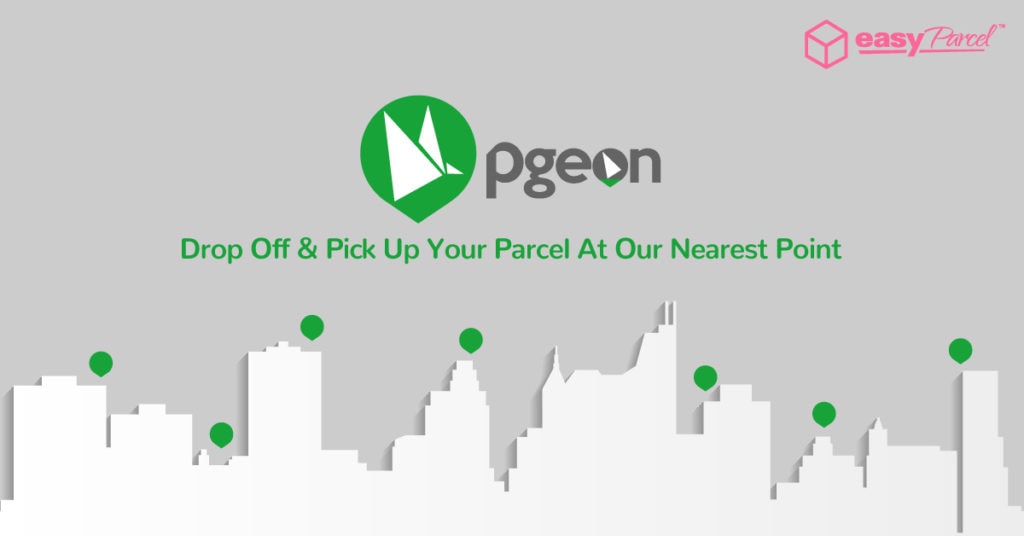 You can learn more about how Pgeon Pick Up points work by clicking here.
Note: At the moment, Pgeon pick up points are only available in Peninsular Malaysia.
You can generate consignment notes easily
With EasyParcel, it is easy to generate consignment notes for your shipping.
As long as your customer is already in your database, you can simply select them in the address book and prepare their consignment note in a few seconds.



The bad
Now that we have looked at the advantages of using EasyParcel, let's look at some of the cons:
You can't pick from all courier companies in Malaysia
EasyParcel does not include all courier companies in Malaysia.
At the moment, EasyParcel shipping partners are limited to Poslaju, Airpak Express, Skynet, Nationwide Express, SnT and DeliverLAH.
So say you want to ship using a courier service company that is not listed in EasyParcel, you would be out of luck. Non-local shipping companies such as FedEx and DHL are not on your list of choices when you use EasyParcel.
Your credits will expire after 1 year
One of the biggest disadvantages of using EasyParcel is that your credits will expire after one year. If you did not manage to use up all your credits, you will not be issued any refunds for your remaining credits:

Though so, you can still re-active your expired credits by buying top up credit:

Conclusion
Picking the right courier service company can make or break your business. The best courier service for your business is one which you can afford and delivers on time.
The best courier company for your business is one which can deliver to your customers on time at a cost that keeps your business sustainable.
If you are going for a moderate level of reliability at an affordable cost, Poslaju would be the best option for you. On the other hand,
If you can't make up your mind on the courier service for your business, you can always use a consolidator service like EasyParcel to compare before sending your orders.
EasyParcel can offer you some benefits of being a contract customer with a courier service company but without the commitments.
In the end, what matters most is keeping your customers happy and making sure your bottom line makes sense.
Over to you: which courier company do you use for your online business? What do you love and hate about it? Share your experience in the comments below.