Shopee is Singapore's most downloaded e-commerce app on the iPhone, placing it far ahead of other e-commerce apps like Lazada and Carousell.
If you live in Singapore and buy online, it's quite likely you've bought something from Shopee.
But did you know? Other than buying from Shopee, you can also become a seller on the platform.
That's right. You can start making money by selling on Shopee.
If you have ever thought about starting to sell online without needing to spend too much time and money to set up your own e-commerce website, then selling on Shopee may be just the thing for you.
What is Shopee, how exactly does it work and what should you do to sell on Shopee?
Let's find out!
What is Shopee and How Does it Work?
Shopee started in 2015 as Southeast Asia's first mobile-first C2C e-commerce marketplace. Since then, it has grown to become is the fastest growing e-commerce marketplaces in Southeast Asia. Other than Singapore, Shopee is present in Malaysia, Philippines, Indonesia, Taiwan, Thailand and Vietnam.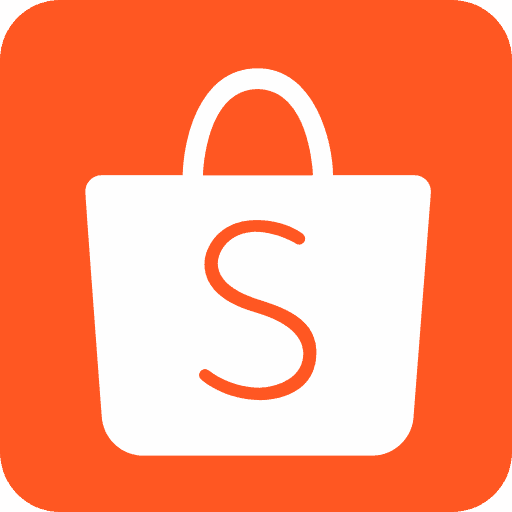 Its focus as a mobile-first e-commerce marketplace catering to an increasingly mobile-oriented Singaporean online shoppers is one of the reasons why Shopee has been able to top the chart as the most popular e-commerce app in Singapore.
Shopee is similar to the other C2C marketplace Carousell, but with one distinct difference: unlike Carousell, Shopee provides a layer of protection to buyers by holding their money and only releasing it to the seller once a product has been received.
This protection mechanism makes scams on Shopee a much rarer occassion than Carousell, where money often exchanges hands in much less safe conditions.
Why Sellers Love Shopee: Advantages of Selling on Shopee
Here are a few reasons why Singaporean sellers like to sell on Shopee:
#1. It's easy to set up
Unlike other e-commerce platforms where you need to register your business to sell, all you need to is an email and a phone number to get started with Shopee.
In fact, having a buyer account on Shopee already gives you seller access.
(If you don't know how to get started with an account, we'll show you how in the next section!)
#2. Shopee charges no fees for payments or sales
Again, unlike other e-commerce marketplaces, Shopee does not charge a commission on sales. Money saved from paying commissions goes directly to widening the seller's profit margins.
(Although, beginning August 2018, there is now a 1% payment fee on all sales, which is lower than other e-commerce platforms.)
#3. You don't need to spend money to set up your own website, payment gateway and so on
Getting start with e-commerce can get expensive on your own. An fully equipped e-commerce website can set you back a few hundred or even a few thousand dollars.
When you sell on e-commerce marketplaces like Shopee though, you don't have to worry about any of that. You can get started right away.
Shopee even does the marketing to drive traffic to their site and eventually, your stores, so you don't have to spend time building up traffic to your e-commerce store.
#4. Sellers can chat with buyers on Shopee directly
One of Shopee's best features is its chat functionality. Buyers can contact sellers and inquire about a product before making a purchase, all without leaving the platform.
The chat function provides a win-win situation for both buyers and sellers – for buyers, they get a better overall buying experience and for sellers, they get higher conversions as customers are more confident about buying from them after a chat.
What Sellers May Not Like about Shopee: The Disadvantages of Selling on Shopee
With its ease of use and great selling features, it's hard not to love Shopee.
However, since the barrier to entry to become a seller on Shopee is quite low, competition on the platform can be tough. This will drive prices down (which is great for customers), slicing profit margins for sellers.
Although this is not to say it's impossible to make good profit margins on Shopee, it does mean you have to start getting creative.
How to Get Started Selling on Shopee
Now you know what Shopee is about, here's a quick guide on how to set up your Shopee account, load products and start selling on Shopee.
Although you can set this up on either mobile or desktop, I'm going to show you how to do it on mobile as it is the most popular way of using the app.
Let's get started!
Step 1: Register an account on Shopee
If you don't yet have an account with Shopee, all you have to do is download the app from the Google play store or Apple app store.
Once you have downloaded the app, you can use your Facebook details, your phone number or email address to sign up: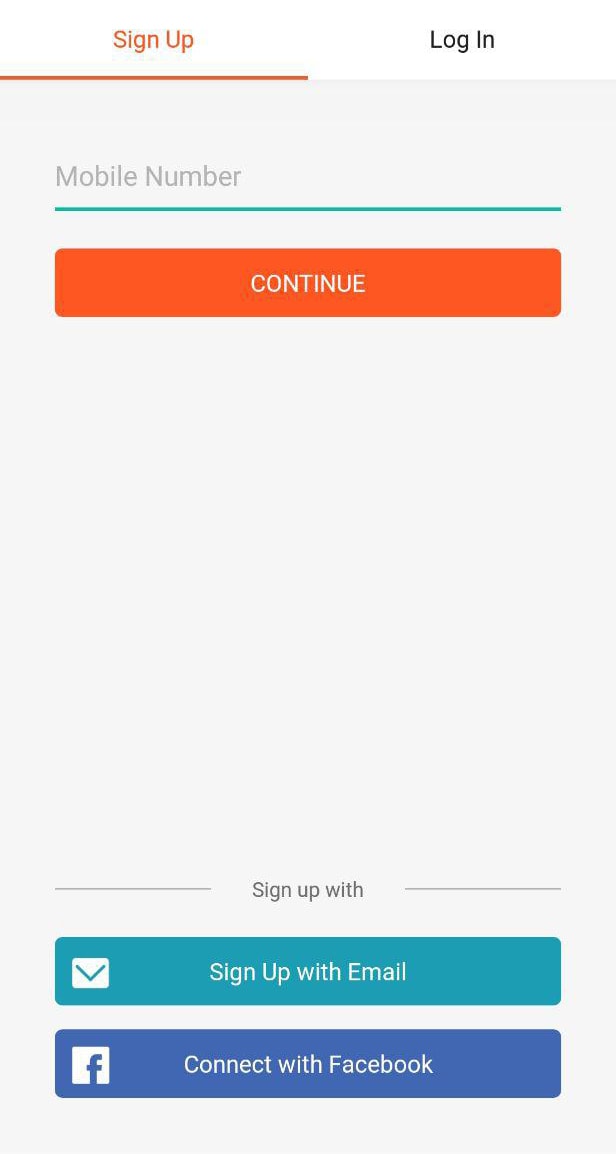 You will need to verify your email address and phone number to activate your account.
For selling, there may be other information you need to fill in like bank account information for sellers. Shopee will guide you through the process.
Tip: You may also want to use a username and profile picture that is relevant to your business.
Once you are done, you have created a Shopee account for yourself that you can use for both buying and selling.
Step 2: Load your products into Shopee
Once you have set up your account, the next step is to list your products.
This can be done by clicking on the 'Me' icon at the bottom right of the app. Once you do that, you will be brought to your account screen where you have the 'Buying' and 'Selling' tabs: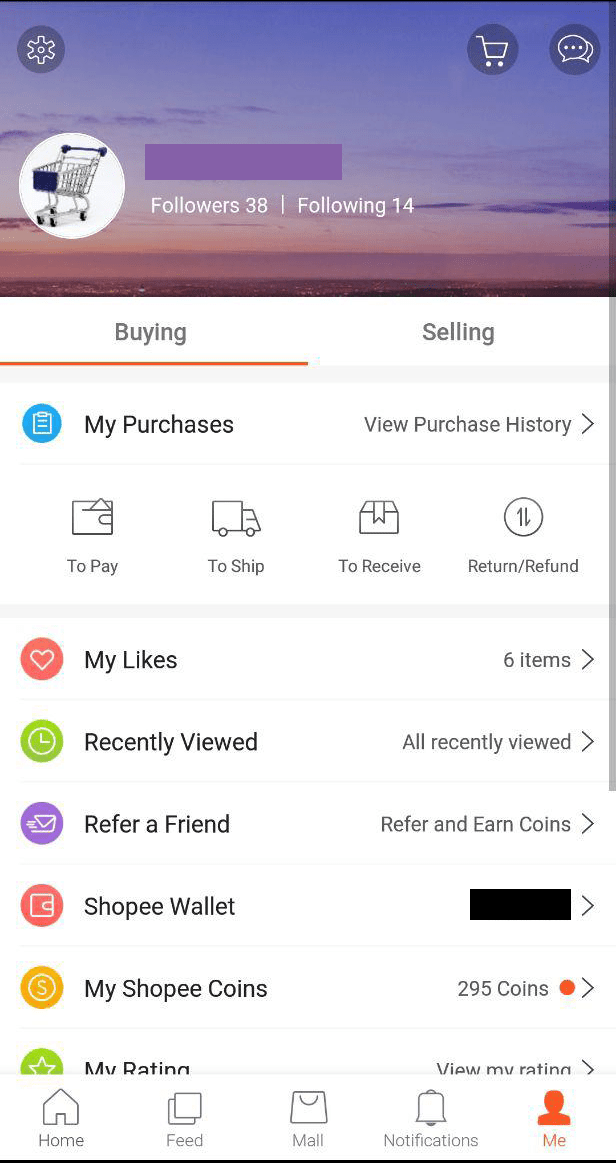 The 'Buying' tab will show you info about the purchase you make on Shopee and the 'Selling' tab will show give you options to sell on Shopee.
Click on the 'Selling' tab to access the seller center. This is where you will access all the sales center features on Shopee: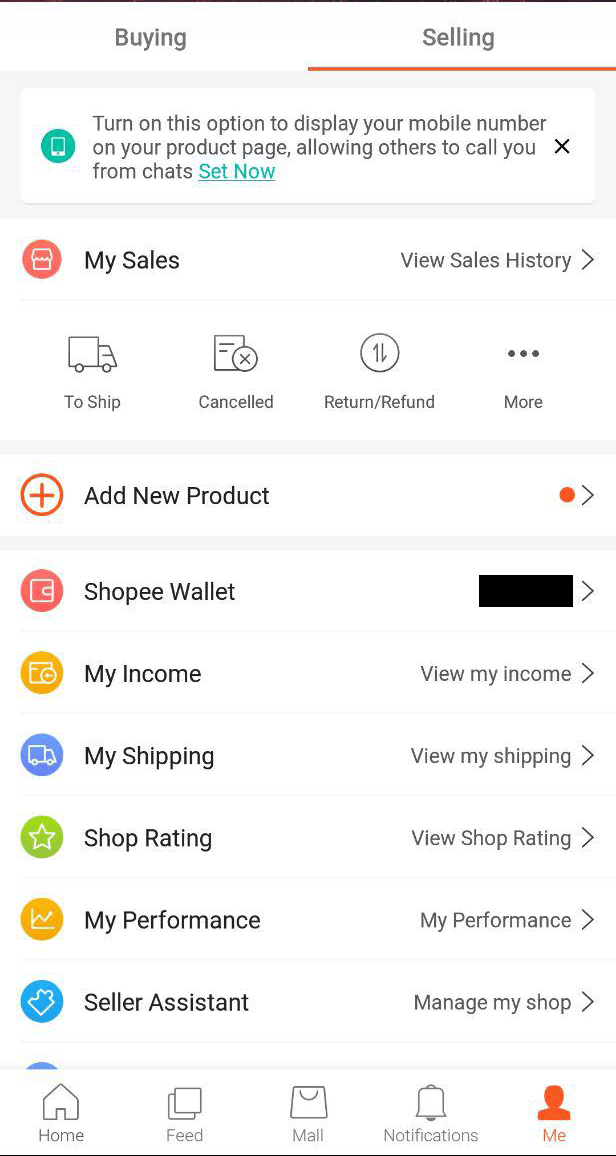 Click on 'Add New Product' to load products into your store.
Once you do so, you will get a prompt to take a photo using your camera, select a photo from your gallery or select an image from your Instagram account: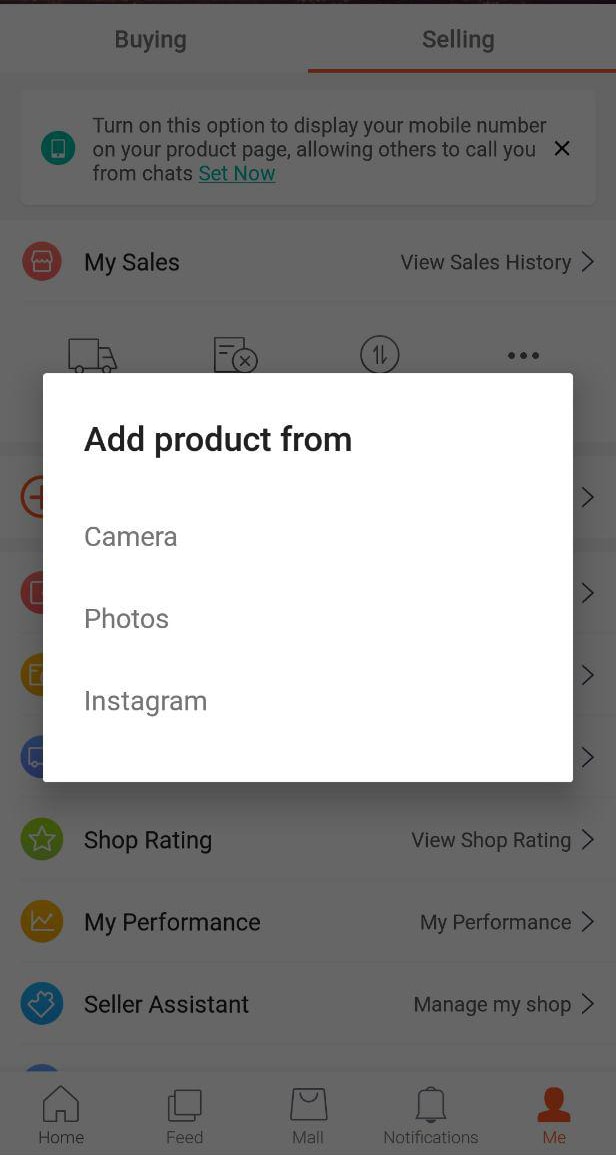 Pick the method you would like to upload your image. You can choose from 'Camera' (where your camera app will open and you can take a picture of your product), 'Photos' (where the gallery app will open and you can choose a picture of your product) or Instagram.
After that, you will take your image through a few editing stages, starting with cropping. Adjust the size and centre your product image: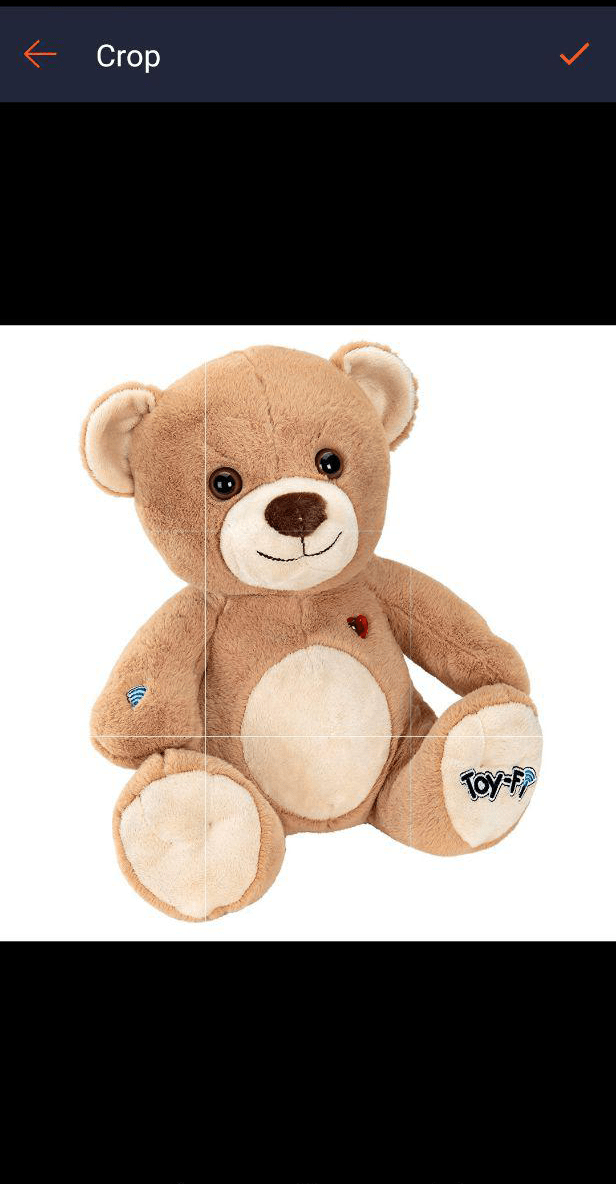 You can then add a filter to your image to enhance it: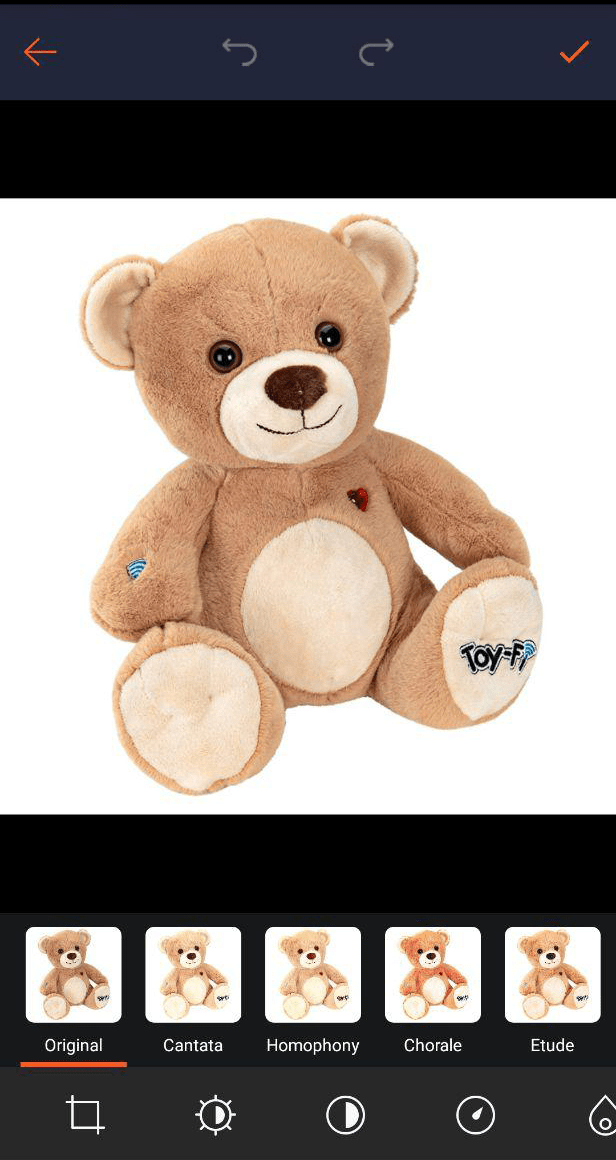 Once you have done the editing for your photo, you can now add details to your listing in the next step: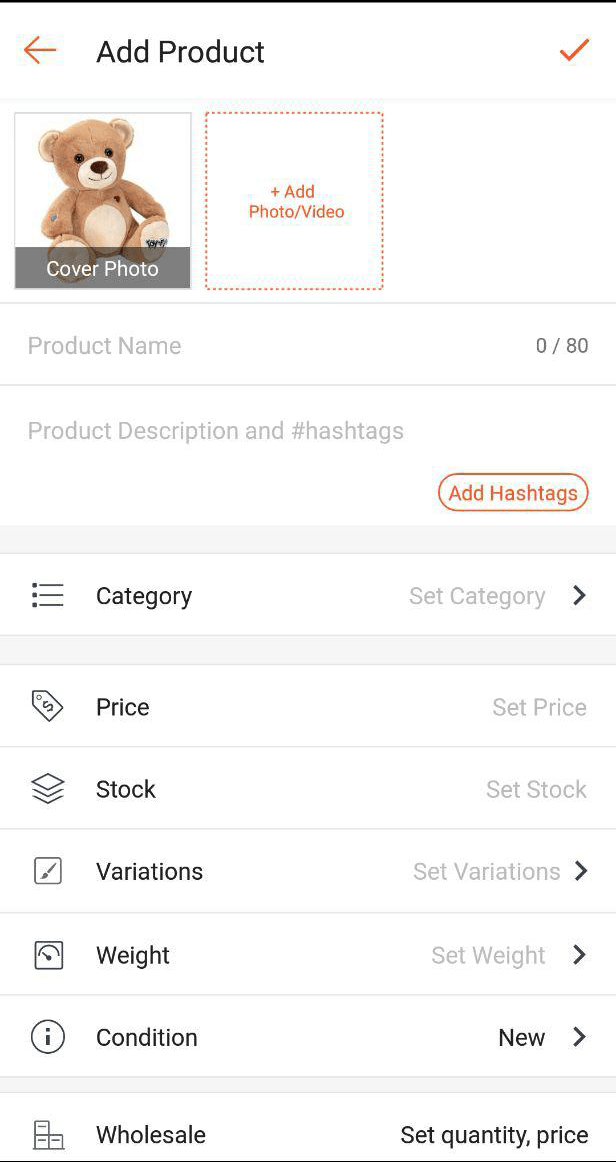 You can add a product name, description, category, price, and various other attributes to help your buyer find out more about your product before they buy it. Adding relevant hashtags to your product will also enhance the searchability of them.
When you have completed all the details of your product, submit it and it will be live in your store and accessible by all buyers on Shopee when people look for 'soft toys' or other relevant keywords: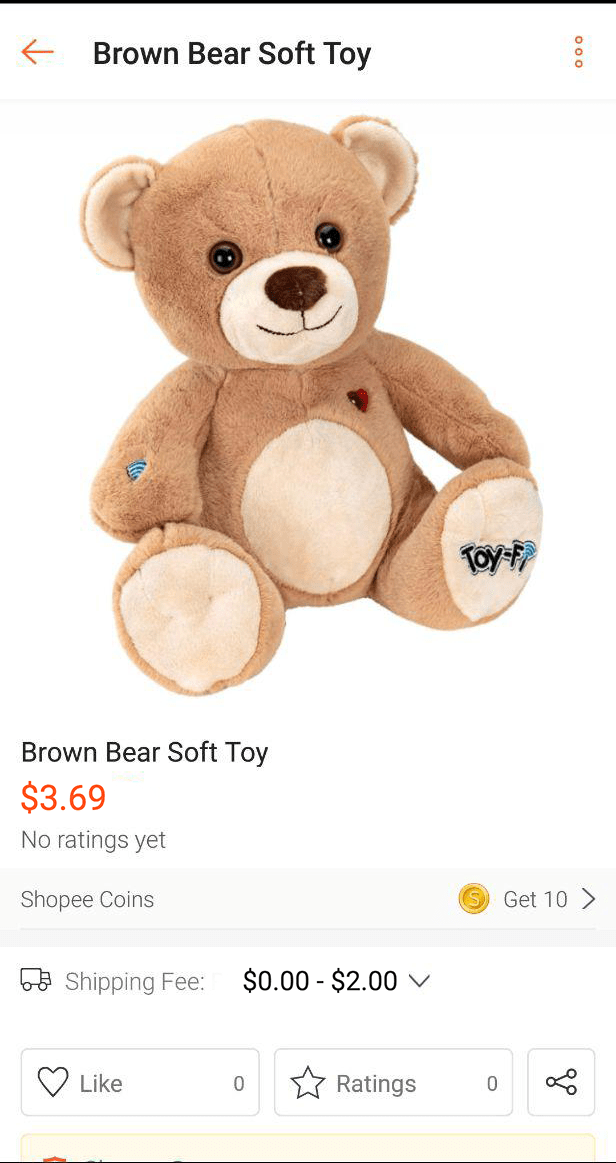 That's it!
All you have to do now is repeat this process until you have all your products listed up!
Step 3: Optimise your store and listings to sell more
Creating a seller account and listing products in your store is only the first start to your selling journey on Shopee.
To become successful with your Shopee store, you will have to do optimisation by:
Writing better headlines
Ensuring that you answer customer questions on time
Create compelling offers that are competitive with other sellers on the platform
Experiment with ads and promotions on Shopee
And more…!
The most important thing is to treat your Shopee store like a real business and continue improving it to maintain your sales on the platform.
Conclusion: It's Easy to Start Selling on Shopee, but Competition Can Be Tough
Thanks to its mobile-first design, buyer protection and commission-free incentive for sellers, Shopee has risen to become Singapore's the most popular mobile e-commerce app.
But though most Singaporeans have bought from Shopee, most have not taken advantage of the selling feature on the platform to make money online through e-commerce.
The good news is that it's pretty easy to get started. All you need is a Facebook account, an email address and a phone number.
The bad news is that since it's so easy to get started selling, competition on the platform can get tough with pricing wars pushing prices further down each time. To survive and even emerge as the winning store, sellers have to learn to optimise their stores and get creative with their promotions.
Over to you: are you already a seller on Shopee? Share your experience with us in the comments below!