As an e-commerce business owner, fulfilling your customers' orders is one of the most common things you will do every day.
When someone makes an order from your online store, you or your team will retrieve the items ordered, pack them and then ship them.
If you are just starting out, you may not have any issues with storing or handling the orders.
But, as your business grows, you may suddenly find that you need more space to store your products and more people to help you pack and ship your orders.
So what do you do then?
The most obvious option is to expand your storage space and hire a few more people to help you out with packing and shipping.
But this can be expensive.
Renting more storage space means a huge upfront deposit and added rental expenses every month.
Hiring more people means higher overhead costs for their salary, benefits and more office space.
All this when you don't even know if your sales will be sustained forever. In the world of e-commerce, anything can happen.
Your sales can be fine today and drop by half tomorrow. What will you do then?
If you have rented more space, you will still need to continue paying for the new space.
If you have hired more people, you will need to go through the painful process of staff retrenchment.
Thankfully though, renting more space and hiring more people to help you isn't the only option you have to grow your e-commerce business.
If you don't yet have enough money to expand your space and hire more people, or simply do not feel like taking the risk of increasing your monthly expenses, the good news is that you can actually use something called an order fulfillment service.
What exactly is an order fulfillment service and how does it help you with your business?
Let's find out:
How it Works
An order fulfillment service basically does three things for you:
It will store your products for you in their warehouse while you wait for customers to place an order
When an order does arrive, they will retrieve the item and pack it for you
Once the item(s) are packed, they will ship it to your customer on your behalf
All you have to do is handle sales and marketing.
Here's a graphical overview from BigCommerce on how it works: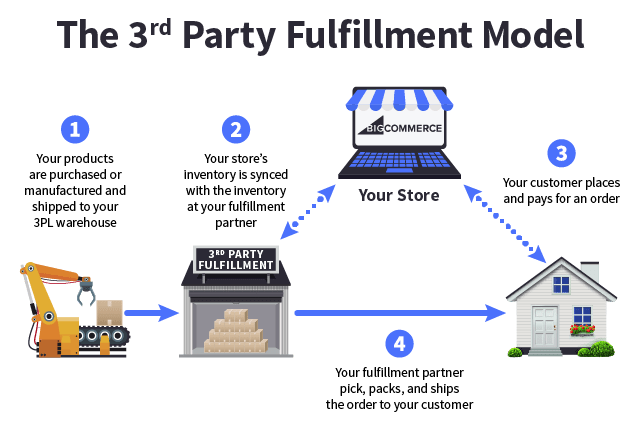 Although this process is quite similar to drop shipping, it's different because:
In drop shipping, you are selling other people's products. You don't buy inventory. You only do sales and marketing. You earn the price difference between your supplier's price and the price you offer your customers.
In this case, where you are getting help from an order fulfillment service, you still buy inventory. Except that instead of keeping it in your own warehouse, you ship it to the warehouse of the order fulfillment service company. When an order arrives, the fulfillment company will help you pack and ship the order to your customer.
How an Order Fulfillment Service Can Help You
Now that you know how order fulfillment services, let's look at some other benefits of using an order fulfillment service:
Opportunity to grow at a lower cost
As I mentioned earlier, using an order fulfillment service can sometimes be cheaper than having to rent more storage space and hire more staff.
That's because most order fulfillment companies charge on a per use basis. Instead of charging you for the entire warehouse, you pay only for space your products occupy.
And instead of charging you on an hourly or daily basis for labor, you only pay for the packing and shipping of items that get ordered.
This makes it easy for you to scale up or down your expenses based on the numbers of orders you get.
The more orders you get, the more you pay. The fewer orders, the less you pay.
Opportunity to take advantage of strategic warehouse locations
Most established order fulfillment companies have more than one warehouse. This is good for their business, but more importantly, this is good for your business.
Why so?
Having warehouses in strategic locations can lower your shipping fees, especially when these warehouses are located closer to your customers than your own warehouse.
For instance, if your own storage facility is in East Malaysia but most of your customers are in West Malaysia, it will cost you more to keep sending them one by one from East Malaysia to West Malaysia than if you were to keep a portion of your stocks in a warehouse in West Malaysia and ship from there to your West Malaysian customers.
This could also be useful for you if you sell across the border to Singapore.
Rather than shipping to Singapore each time, you can store some of your inventory at an order fulfillment warehouse in Singapore and get them to ship it for you.
Opportunity to build a 'passive' business
Finally, order fulfillment services can also be helpful for business owners who want only want to do sales and marketing but want to be hands off from order fulfillment.
With the help of order fulfillment services, you could even be in a different country and let the order fulfillment company fulfill your orders for you.
Order Fulfillment Companies in Malaysia
By now, you will know if order fulfillment services are a good fit for your e-commerce business in Malaysia.
The next thing you need to do is actually engage with one to help you.
Here are two order fulfillment companies I've found in Malaysia I think would be most helpful for small businesses growing large.
Although there are many other order fulfillment companies in Malaysia, I've found it easiest to talk to and find out information from these two companies. (If you happen to know any other good ones, do let me know in the comments below)
(Note that you'll need to contact them to get their specific rates, so please don't hesitate to give them a call or e-mail.)
SnT Logistics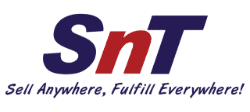 SnT Global Logistics – a full-fledged fulfilment solution for growing brands in Malaysia
Now accepting 100 new merchants!
Lighten your day-to-day operations by offloading fulfilment for your eCommerce store to a reliable partner. With fulfilment centre locations spread across Malaysia and Singapore, SnT's service can support merchants selling domestically and regionally.
Powered by advanced fulfilment software, SnT is the perfect solution for omnichannel sellers on platforms like Shopee and Lazada.
In business for the last 17 years, SnT has the right experience to handle products in ​​Apparel and Fashion, Cosmetics, Pharmaceutical, Bulky furnitures, Home and Living and FMCG.
If you are a fast-growing B2B or B2C merchant with 30 orders or more per day, contact SnT today to get your customised quote.
When it comes to order fulfilment, you won't find one with more dedication to your business' success than SnT
17+ years of order fulfilment experience with a wide range of clientele from startups to multinationals
Powered by time-tested, state-of-the-art eFulfillment system
A dedicated account manager to help clients tackle issues and take care of spontaneous requests
International expansion ready with fulfilment centres across Southeast Asia
Additional information:
Warehouse locations
Jalan Subang 6, Taman Indah Subang Uep, Subang Jaya, Selangor, Malaysia
Lot 882, Jalan Subang 9, Taman Perindustrian Subang, 47610 Subang Jaya, Selangor
M-03-01, Emporis Persiaran Surian Seksyen 3 Taman Sains Selangor, Kota Damansara, 47810 Petaling Jaya, Selangor
Jalan Tampoi 2/2, Kawasan Perindustrian Tampoi, 81200 Johor Bahru, Johor
Cecil Street, Prudential Tower, Singapore 049712, Singapore
Tuaran Road, Off Kolombong Road BDC/SEDCO Industrial Estate, Inanam, 88450 Kota Kinabalu, Sabah
Integrations
Lazada, Shopee, Zalora, TikTok Commerce, Shopify, WooCommerce, Magento
Last mile courier partners
Pos Laju, Flash Express, JnT Express, DHL E-commerce, Shopee Express, Lazada Express, SF Express, FedEx, Janio.
TresGo

TresGo is a new player in the order fulfillment space. What I like most about it is that TresGo doesn't charge handling fees based on item, but on order. So say you have three items in one order, you get charged one fee instead of three.
Year Established: 2017
Warehouse locations: Kuala Lumpur
Website: http://www.tresgo.my
Contact Number: Nadhra +6013 588 1061 | Safiyya +6012 368 9895
Email: nadhra@tresgo.my | safiyya@tresgo.my
* * *
iStoreiSend
iStoreiSend is a relatively more established company in the order fulfillment space. The biggest benefit I've found with iStoreiSend as compared to TresGo is that they have warehouses not only in two locations in Malaysia, but also in Singapore and Indonesia. This is very good for merchants who are doing cross-border e-commerce.
Year Established: 2013
Warehouse locations: Malaysia, Singapore, Indonesia
Website: http://www.istoreisend.com
Contact Number: 03 8063 0599
Email: customerservice@istoreisend.com
* * *
Marketplace Order Fulfillment Service: Fulfilled by Lazada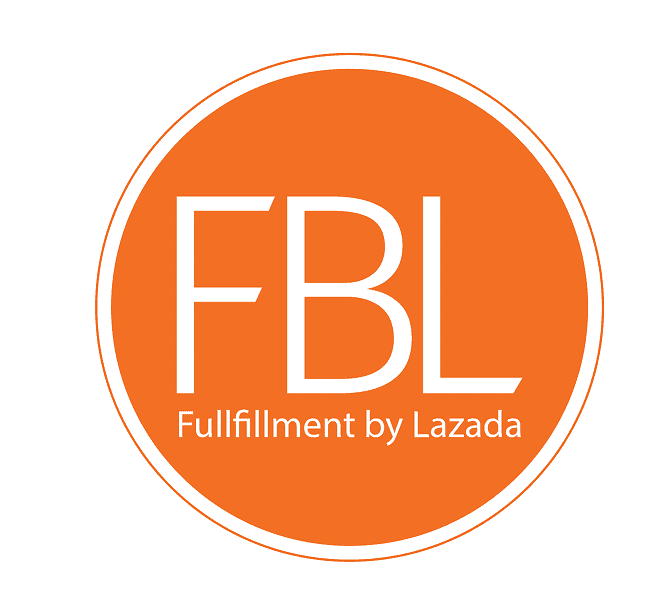 Finally, I would like to finish this post with a mention about Fulfilled by Lazada (FBL).
Like any other fulfillment service, FBL offers to help store, pack, and ship on the seller's behalf.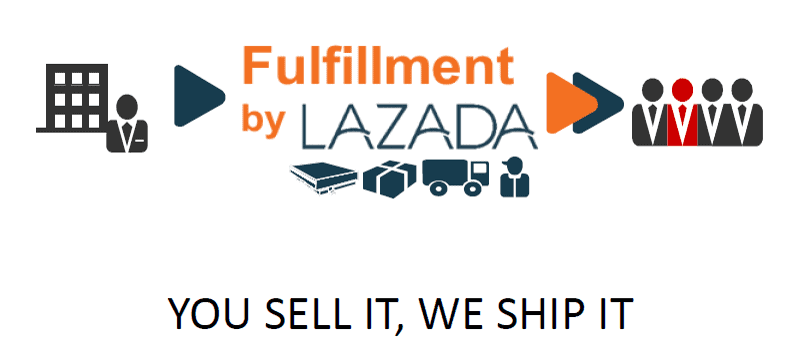 The only difference is that while the above services are available to everyone, FBL is exclusively available for Lazada sellers only.
The biggest benefit Lazada has over other fulfillment services is that it does not charge a storage fee. Storage is free.
Instead, it charges a net fee of RM1.99 per item it delivers.
If you are a seller on Lazada, this is yet another option you can consider.
Conclusion
Order Fulfillment services can help you scale your e-commerce business without having to spend too much money upfront on space upgrades and new hires.
It is also a useful service for people who want to take a hands-off approach to order fulfillment, choosing instead to focus on sales and marketing.
Regardless of what your needs for an order fulfillment service is, it's best to explore your options and find out which company can offer you the best deal.