Ask anyone who's been doing SEO for some time and they'll tell you: keyword research is crucial when it comes to creating SEO optimized content.
And here's why:
Keyword research is a way of getting a glimpse into your potential customer's mind by looking at the words and phrases they type into Google, Bing, Yahoo, and other search engines.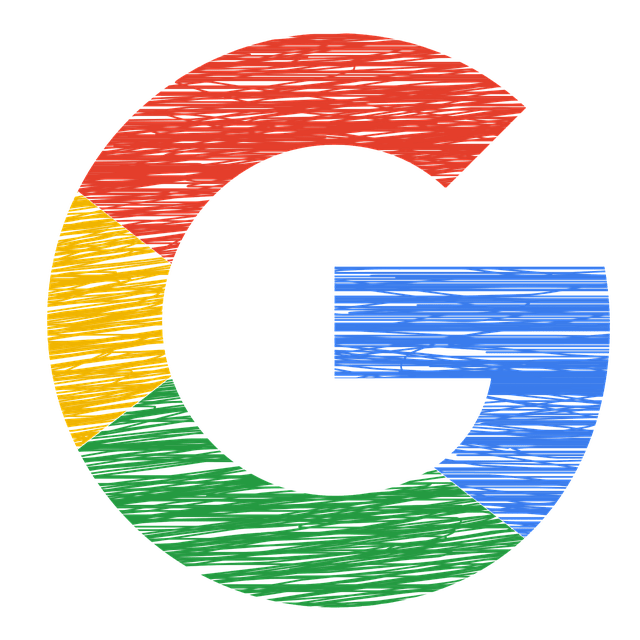 Without keyword research, you'd be shooting in the dark, not knowing what topics to focus on and wasting time creating content for topics your potential customers may not even care about.
In other words: it's a pretty big deal.
If you are serious about creating SEO optimised content that gets ranked by Google, it's something you need to learn and master.
In fact, it's so important seasoned marketers often spend a few thousand dollars on advanced keyword research tools just to get ahead of their competition.
Don't get intimidated though. If you are just starting out, you don't have to go right into expensive tools. You can get started with free, but powerful tools (I'll show you how).
If you've always wondered: How do I actually do keyword research? This guide will give you the very basics you'll need to kickstart your keyword research process!
Let's get started!
First, What's keyword research?

In a nutshell, keyword research is a way for you to find out what your potential customers or readers are searching for online.
By knowing what your customers are searching for online, you will be able to create content around the topics they are most interested in based on the popular words or phrases they key into search engines.
In turn, having relevant content on your website that helps answers the searcher's queries will help your rank higher on Google, giving you more traffics and customers.
For example, if you are a dentist in KL, your potential customers might be keying in 'dentist in kl', 'root canal cost kl', and so on.
If you happen to be in the first page of Google for those keywords, it's likely that the customer will buy your services compared to dentists in KL who don't have a social presence.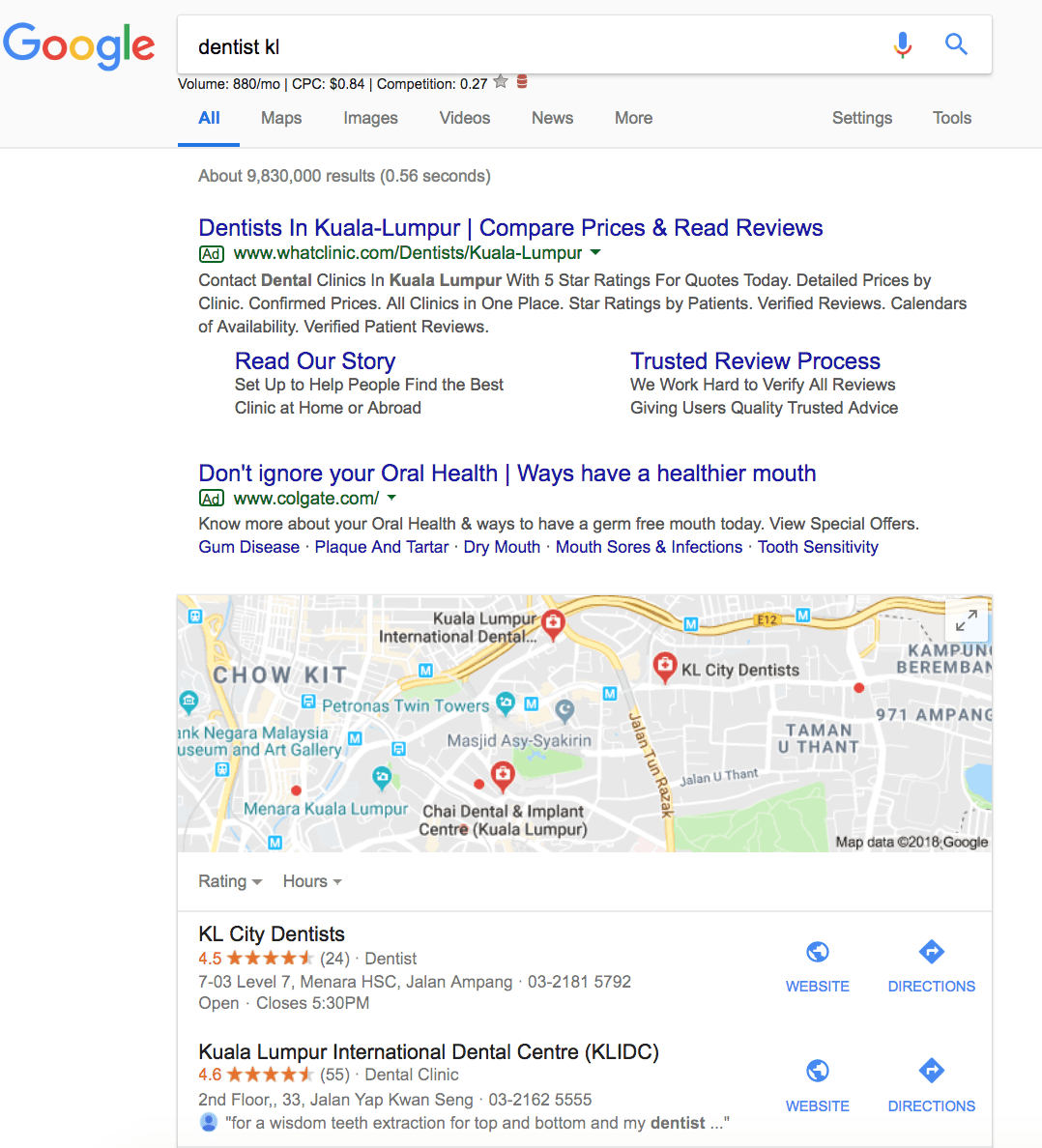 Key Terms about Keyword Research You Need to Know
Before we get started, here are terms you will see over and over again in this guide. To keep things simple and convenient, I've compiled them into this section so you can just come back and have a look at them if you forget:

Keywords: the words or phrases people key into search engines to bring up pages on the internet that contains the information they want.
Keyword volume: how many times a keyword is searched for in a month. Depending on the tool, this can be the average search volume over a period of 3 – 6 months.

Keyword trend: a keyword trend captures how the volume of a keyword changes with time. Some keywords are seasonal and will see an increase closer to the season (e.g. Christmas, World Cup, Chinese new year-related keywords), while other keywords follow the hype and eventually die down once the hype is over (e.g. fidget spinners).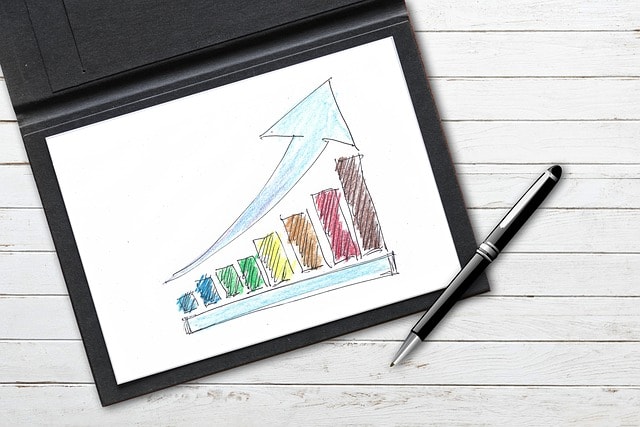 Keyword competition: keyword competition measures how easy it is for you to rank a keyword. If your competitors are spending a lot of their resources on optimizing for a particular keyword, that would make it competitive.
CPC: CPC is an abbreviation for Cost-Per-Click, which in terms of search, is how much advertisers are paying search engines to have their ads displayed at the top of the search results pages.
Buyer intent keywords: these are keywords that people would use when they are near the end of the buying funnel and have their wallet out, ready to buy. Since they are most likely to make a purchase at this stage, these keywords are also hardest to rank for.
Some examples of buyer intent keywords include: 'buy', 'review', 'discount', 'coupon', 'cheapest' and so on.

Informational keywords: these are keywords people use when they are looking for answers to some problems they have. At this stage, people are not buying anything but just looking to learn ways to solve some problems themselves. They are usually easier to rank than buyer intent keywords.
Informational keywords include: 'how to', 'guide', 'tutorial' and so on.
Keyword Research: The Step-by-Step Guide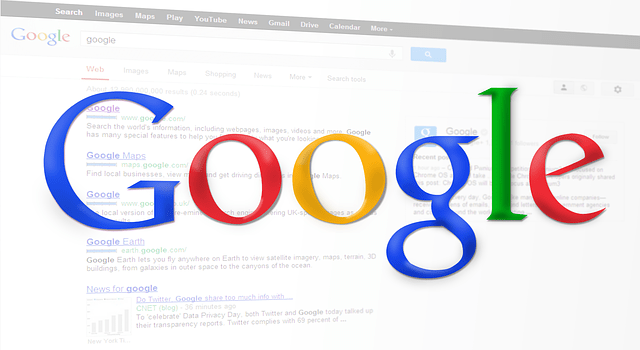 Now that you're up to speed, let's jump right into the first step of keyword research:
Step #1: Know what your end goal is
Before diving into the keywords themselves, it's important here to ask yourself what your goal is with the visitors you will bring on to your website with the keywords you are trying to rank for.
It's important to do this now because you don't want to spend your limited resources targeting a bunch of keywords only to discover that the visitors that are coming to your site aren't interested in what you are selling.
Depending on your goal, your keyword research will take on a completely different path.
So right now, ask yourself: which one of these sound more like you?

The AdSense Income Earner: You plan to make money with tons of traffic
The Affiliate Marketer: You plan to make money by helping other people sell their products.
The Professional: You are a dentist, accountant, lawyer, interior designer or other professionals who make money by converting on leads for your services.
E-commerce business owner: You run an e-commerce store and make money selling products on your own site.
Let's take a look at how you would approach keyword research in each case:
If you are #1, an Adsense income earner, your biggest goal would be to get a ton of traffic (6, 7 figures traffic) to your site every month. It doesn't really matter if the keywords are buyer-intent keywords or informational keywords, what matters is that the keyword volume is very high.
If you are an affiliate marketer, your goal would be to rank for both buyer-intent + the product keywords. Usually you would try to rank for 'review' and 'comparison' keywords for the products you are trying to make affiliate income from.
If you are a professional looking for leads for your high-ticket services, there are two paths. If your services are local, your goal would be to rank for hyperlocal keywords like 'dentist kl', 'dentist penang' and so on.

If you are an e-commerce business owner, you would ideally want to rank for buyer-intent keywords and brands related keywords for the products you carry.
Once you've decided on your goal, it's time to move on to the next step: knowing your audience.
Step #2: Knowing your audience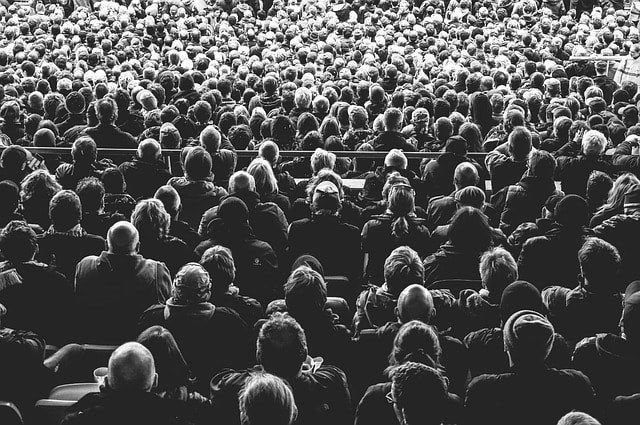 Now, let's zoom out from you and take a look at the most important part of your business: your customers.
Specifically for keyword research, the two biggest questions you want to answer about your audience are:
Where do they live?
What languages are they searching in?
Knowing these two things about your audience will determine the geography and language you will focus on.
For example, if your customers live in Malaysia and are most likely searching in Malay, you will be invisible to them if all the content on your site is in English.
Once you have found the answers to that, you can now go deeper, and learn more about your customers, like:
How old are they?
Which websites or forums do they frequent?
What do they do for fun?
What are their favorite brands?
Which influencers do they follow on YouTube and Instagram?
You can ask any question you want about your audience to discover their interests, behaviors and buying habits. These will enable you to have enough information for the next step: brainstorming seed keywords.
Step #3: Brainstorming seed keywords
Seed keywords are keywords that you start off with in your keyword research.
These are the most common keywords that come to mind when you think of a particular service.
Let's go back to the dentist example. Some seed keywords may include common dental services people go for: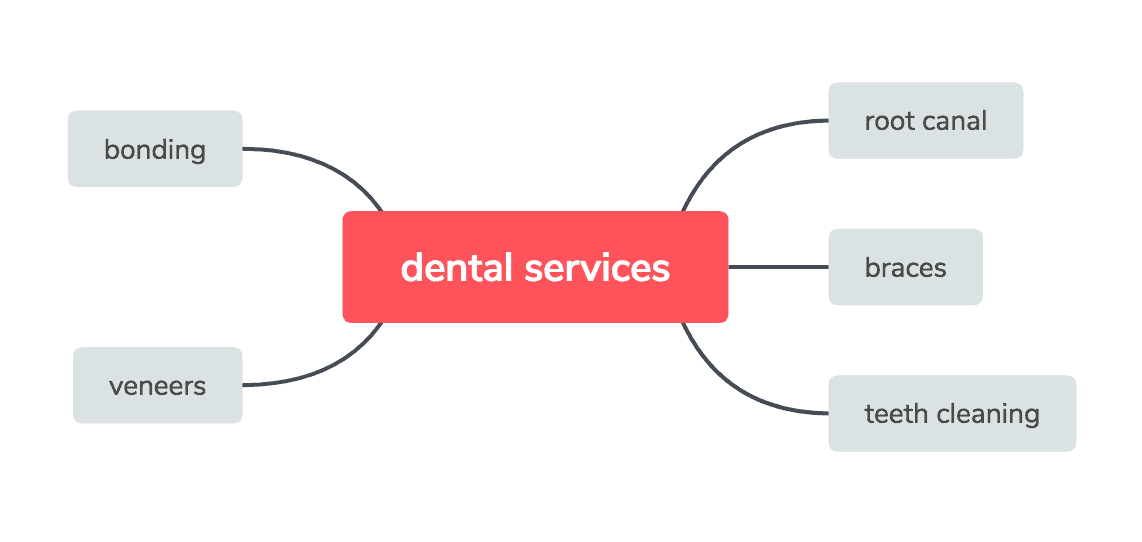 You can keep drawing out from your initial mind map, creating as many seed keywords as you can think of.
At this point you don't have to think about how popular the keywords are (some will be popular and others may not be searched for at all), you just have to come up with a lot of them. A good amount to start off with is to have at least 10 – 30.
Step #4: Doing to actual Keyword research (Free Method)
Once you have your seed keywords ready, it's time to dive into the actual keyword research.
To do this, you'll need a keyword research tool.
Three years ago, the most powerful keyword research tool was Google Keyword Planner inside Google AdWords.
These days though, Google has locked up their Keyword Planner from non-advertisers, making it hard for most people to do keyword research using their tool.
Thankfully though, new tools have emerged to take its place and best of all: they're free.
Of these tools, the one that really stand out is Neil Patel's Ubersuggest: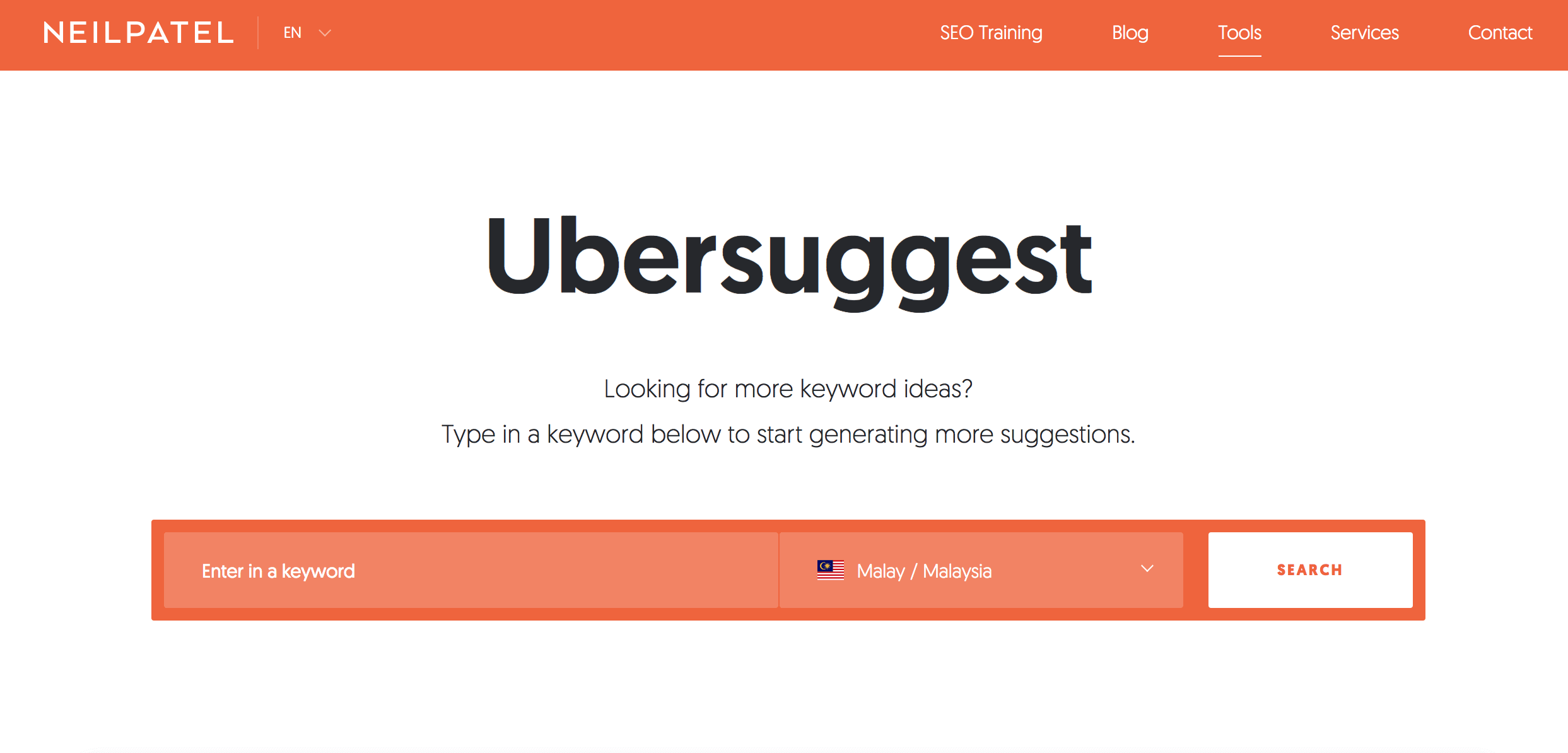 While most tools provide information about keyword volume, Ubersuggest even has info on CPC and competition.
That's not the most terrific thing though. For Malaysia, the database over at Ubersuggest is pretty comprehensive too. So if you want to create SEO content in Malay, Ubersuggest works too. (Sadly though, there's nothing on it for Chinese).
Let's get started by going to Ubersuggest.
Go to the link (neilpatel.com/ubersuggest) and select the language and country you want to do keyword research in. For this example, I'm going to select English/Malaysia:
Next, key in your seed keywords to get more keyword ideas.
Again, going back to our dentist example, I may key in 'braces kl'. Ubersuggests' results show that it has a keyword volume of 110, a CPC of RM1.92 and an SEO Difficulty of 34:

To expand this keyword search, I'll go over to 'Keyword Ideas' on the left sidebar and get more related keyword ideas:
Note down all the keywords relevant to you along with their search volume, SEO difficulty and CPC. You can do it on a notepad, or even Google sheets, like so: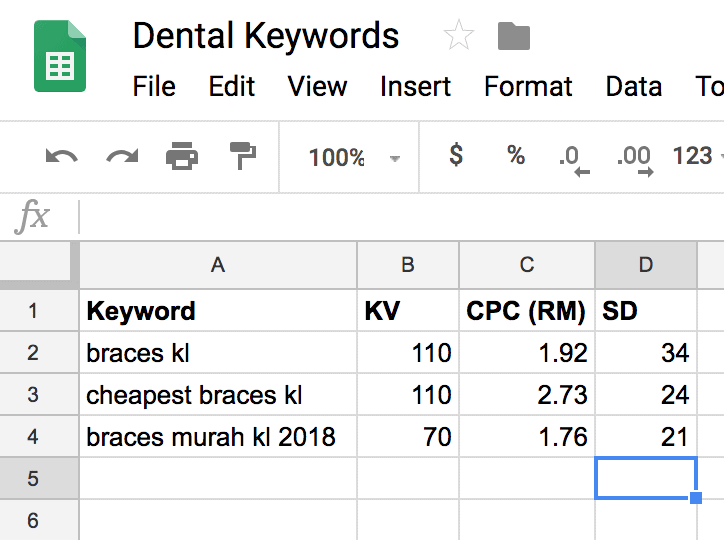 Keep repeating this process until you have more than 100 keywords and a combined search volume you are satisfied with.
The combined search volume is the total search volume of all the keywords you've noted down and will help you get an idea of the number of visitors you are likely to get once your content starts to rank on Google.
Do note that the search volume is an indicator of all searches and not an indicator of how much traffic you will get from the searches. Every website will only get a portion of the search volume and that depends on how highly you are ranked on Google, and your click-through rate.
Step #5: Connect keywords together
Finally, once you have uncovered some keywords you want to focus on, it's time to connect them together to build your content pieces.
I like to use Google Sheets to plan my content, but you can use anything you like.
Using the keywords, create a weekly content plan to publish on the topics your customers might be interested in based on your keyword research.
And that's it!
Continue with this process and start seeing your content get ranked on Google!
Common Traps of Keyword Research and How to Avoid Them
Now that you've learned how to do keyword research, let's take a look at some of the common pitfalls both beginner and experienced marketers that stops them from getting the best results from keyword research (and of course, you should avoid):
Trap #1: Obsessing over keyword research, neglecting everything else
While keyword research plays an essential part of any SEO strategy, you should see it for what it is: a tool that helps you in your overall strategy, and not the strategy itself.
Like the engine on a car, it's supposed to help you get started, but you shouldn't just sit in the car. You need to use it to bring you where you want to go.
Introduce other ways of discovering keywords and intentions that keyword research may have missed.
Trap #2: Going for volume without considering keyword intent
Discovering a keyword with 100,000 or even 1,000,000 searches can feel like you've hit jackpot.
But if it is for a keyword that isn't aligned to your business goals, then it's pretty much useless for you.
Imagine if you were selling wedding gowns, going for a blanket keyword like 'wedding gowns' which has hundreds of thousands of searches a month may be much less profitable than going for a hyperlocal keyword with buyer's intent like 'buy wedding gowns kl'.
Trap #3: Spending too much time looking for the single 'perfect' keyword
Like the perfect man or woman, the perfect keyword doesn't exist, and spending too much time looking for perfect keywords before coming up with content can lead to delayed results.
I'm not suggesting you settle for just any keyword, but an 80 – 90% match would usually be good enough.
Trap #4: Sticking to one way of doing keyword research, forever
One of the biggest frustrations of optimization content for search is when you discover that a method that used to work so well before, no longer works as well today.
Keyword research, along with all elements of search, has evolved over the last 10 years and will continue evolving as search engines improve their tools to match an increasingly growing number savvy internet users.
To stay on top of the game, you'll need to grow with the industry or get left behind.

Conclusion
If you're serious about getting your articles ranked on Google, then make sure to include keyword research in your bag of go-to weapons.
Keyword research reveals to you what your potential customers are searching for online and gives you the opportunity to create content that matches their queries, helping you move higher on Google's search rankings.
Not all keywords are created equal, however. The best keywords are ones which match you with your potential customers in intent. A mismatch between keywords targeted and your business goals can cause you to lose time and money creating and ranking content that don't bring customers to your business.
These days, it's become easy to get started with keyword research. Powerful tools with important information like keyword volume, CPC and competition have become available to anyone with a laptop, or smartphone and an internet connection.
Though, for best search results, keyword research is best used as part of a balanced SEO strategy that goes beyond search engines.
Liked this guide? Go to my SEO resources page for more resources on how to rank on Google using SEO!