Influencer marketing is growing in Malaysia. More and more Malaysians are building up their profile as social media influencers. According to StarNgage, the influencer market size is between RM280.46 million and RM560.91 million in Malaysia.
For brands and businesses, influencer marketing has become a practical option when considering advertising for their business.
As a business owner, how can you use influencer marketing to grow your business? To increase sales?
In this guide, we will show you what influencer marketing is and how you can use it to reach your business goals, we will explain what influencer marketing is and how you can use it to drive sales or raise awareness for your brand.
We have also invited Tammy Lim, founder of The Butterfly Project, a non-profit community for beauty and lifestyle bloggers in Malaysia and Head of Creative Communications at Althea Korea to share her thoughts about influencer marketing with us in this piece.
Through the Butterfly project, Tammy has connected influencers of all following sizes to brands such as Althea, NARS, Clinique, L'Oreal, TGV Cinemas and The Body Shop, to name but a few of the brands to successfully help brands drive sales to their businesses.
What is Influencer Marketing?
You may have heard this term being thrown around a lot these days, but what does it mean?
According to the Influencer Marketing Hub,
"influencer marketing is like a hybrid of old and new marketing tools, taking the idea of the celebrity endorsement and placing it into a modern-day content-driven marketing campaign. The main difference is that the results of the campaign are usually collaborations between brands and influencers."
For Tammy, influencer marketing is "essentially marketing but a rather focused one, utilizing the influence of a person who has the ability to increase and/or drive an audience to your brand. They can be anyone, an industry expert, a politician, a celebrity, a popular blogger, Youtuber or even your neighbor who became popular after saving a cat."
An example of a successful influencer marketing campaign in Malaysia is Coca-Cola's recent #pickyourteam campaign that was done in conjunction with the FIFA World Cup 2018.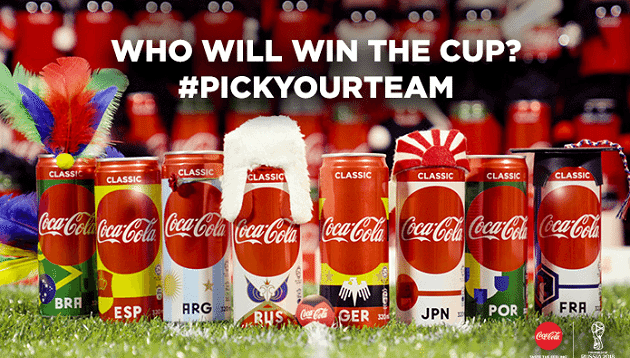 For this campaign, the brand engaged with key influencers like MGAG, Ming Han, Reuben Kang and Faiz Dickie in Malaysia.
Here are some of the posts by influencers that were created for this campaign:
The #pickyourteam campaign is a fun way for Coca-Cola to engage with their fans through influencers the fans were already familiar with. It was also an opportunity for Coca-Cola to drive sales to their limited edition FIFA themed Coca-Cola cans.
Though not all brands may have the budget of Coca-Cola to run their influencer marketing campaigns, the good news is that influencer marketing campaigns can be scaled up or down depending on the budget you have.
How is Influencer Marketing Different from Traditional Marketing?
The biggest reason why brands opt for influencer marketing or combine it together with traditional marketing methods is that influencer marketing offers unique advantages over traditional marketing.
One of the most obvious advantages is that unlike traditional marketing, influencer marketing allows brands to reach their fans in a more personal way.
"Influencers have direct contact with their fans," Tammy says, "making it easier for them to engage with their audience. An influencer is also more relatable and engaging directly to their following (fans). For example, a celebrity could engage in a conversation with their fans directly on the subject matter. Creating conversations is an added bonus."
For Tammy, though, influencer marketing offers more than just a personal touch. Without the bureaucracy of traditional marketing, marketing through influencers can also be faster. "An influencer can execute the work much faster than traditional marketing which requires channels and stages of execution," she says.
For brands, this can mean cost and time savings.
Influencer marketing is also more targeted than traditional marketing. Having a more targeted audience means your marketing dollars go further with influencer marketing compared to traditional marketing targeted at the masses.
"With influencer marketing," Tammy says, "You're also able to identify or at least predict your target audience with the right profiled influencer. For example, a makeup artist would have the following of women (majority) interested in knowing the latest makeup trends, tips and tricks on makeup, and so forth. Your target audience is narrowed down, unlike TV and radio ads which target a broad audience."
What are some common misconceptions about influencer marketing?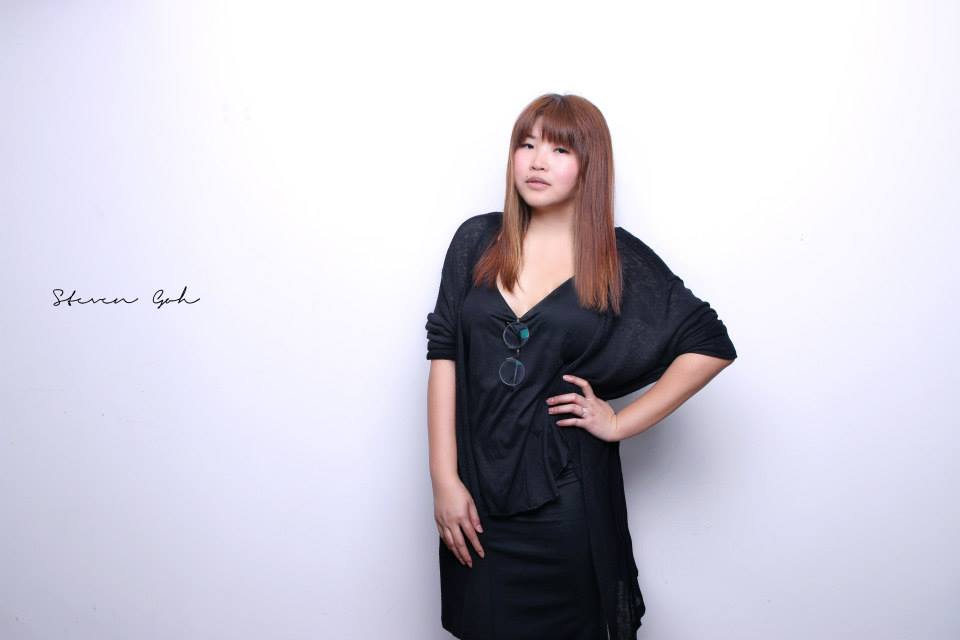 Having the wrong mindset about influencer marketing can also have an impact on the long-term effectiveness of your influencer marketing campaign.
"One of the biggest misconceptions about influencer marketing for some brands is that they think influencers can drive and increase sales overnight," Tammy says.
In reality, influencer marketing is a long-term strategy with results being delivered over time.
Another misconception about influencer marketing is that the number of followers an influencer has is going to be the number of people who will see a brand's campaign or ad.
"Some brands think that the number of following is the number of people who will see your marketing campaign/ad," Tammy says, "in reality, they should look beyond just sheer numbers."
Focusing on followers alone can also be unwise as these days, it can be easy to buy fake followers. You may be paying real money for a fake following.
Finally, simply because you pay influencers, Tammy believes, does not mean you can expect them to do exactly what you want them to.
"Some brands think that influencers should do just what you want simply because they pay them," Tammy says.
Even as clients, it is important to hand over the creative control to the influencer as they know their audience best. Wanting to micromanage every single aspect of the marketing may reduce the effectiveness of it.
What are some common mistakes brands make with their influencer marketing efforts?
"One of the biggest mistakes brands make when it comes to influencer marketing is not taking the time and effort to understand which influencers fit their brand and why," Tammy says.
Partnering with the wrong influencers is not only a waste of time and money, they can also negatively impact your brand.
Other than partnering with wrong influencers, brands often fall prey to influencers who appear to be popular because of a high number of followers.
"Brands often place their trust in numbers," Tammy says, "and when they see a particular profile of high following, they immediately place their trust that the influencer can work wonders for their brand."
As we mentioned before, this can be a wrong move as not only is the number of followers not necessarily a reflection of the influencer's real influence, the followers may even be fake.
"It is still unclear how one can measure an influencer's influence without the appropriate system," Tammy says, "These days, anyone can become an influencer. It's fairly easy. Just purchase fans, likes, and comments and you can become an overnight sensation."
These mistakes can be easily avoided, however, if brands took time to properly consider their partnerships.
"Brands should slow down and take the time to understand the influencer," Tammy advises, "They should ask questions like how and why is she/he influential? How she/he can help make your marketing campaign successful?"
Having helped many brands build successful influencer campaigns with hundreds of influencers in Malaysia, Tammy has this final advice for brands who want to get the best out of their marketing dollars:
"I believe influencers can do an amazing work to drive brand awareness but no marketing can work with just influencers alone. A solid marketing plan requires a 360 degrees marketing strategy to drive their marketing campaign and reach out to their target audience. Influencers are just a part of the big picture. However, there are case studies where the right influencer can help increase brand awareness exponentially."
The Do's and Don'ts of Influencer Marketing
Finally, here are some of Tammy's Do's and Don'ts when it comes to influencer marketing:
Dos
Find the right influencer (background, profile, demographics, etc)
Discuss and work alongside the influencer to find what works to execute the message given
Plan around your campaign to help drive your campaign message
Don'ts
Assume that an influencer can help bring increase sales
Place all your eggs in one basket (only utilizing influencers to drive your marketing campaign)
Get suckered into numbers and select an influencer just because the numbers are high
Conclusion
Whether you are ready for it or not, influencer marketing is here to stay as more and more brands rely on the warm relationships of influencers with their audience to drive sales.
Done right, you will be able to leverage the relationships influencers have built with their audience to grow your brand. However, for any influencer marketing campaign to be effective, it should be done as part of a rounded digital marketing strategy.
Though it is easy to be impressed by vanity metrics like an influencer's number of followers, it would be much better for you to consider beyond just numbers as consider the actual results an influencer can deliver for you.
At the end of the way, it will take more than just getting popular influencers to talk about your brand to be successful with influencer marketing.
Have you ever engaged influencers to grow your business? Do let us know your experience in the comments below: